Posted by Jason on Wednesday, Oct 20, 2021
Early voting for the November 2, 2021 City And School Election has begun in Johnson County and the Iowa City Public Library will again be a satellite host beginning Saturday, October 30. 
ICPL satellite location hours will be : 
Saturday, October 30, Noon - 6 PM
Sunday, October 31, Noon - 4 PM
Other satellite location schedules are available on the Johnson County Auditor election site.
Identification is required for those wanting to vote absentee in-person (which includes drive-thru and satellite voting locations). If you do not have one of the approved forms of identification, you can use other forms (ex. out of state DL) with proof of residency. More information on voter ID requirements is available at the Secretary of State's website.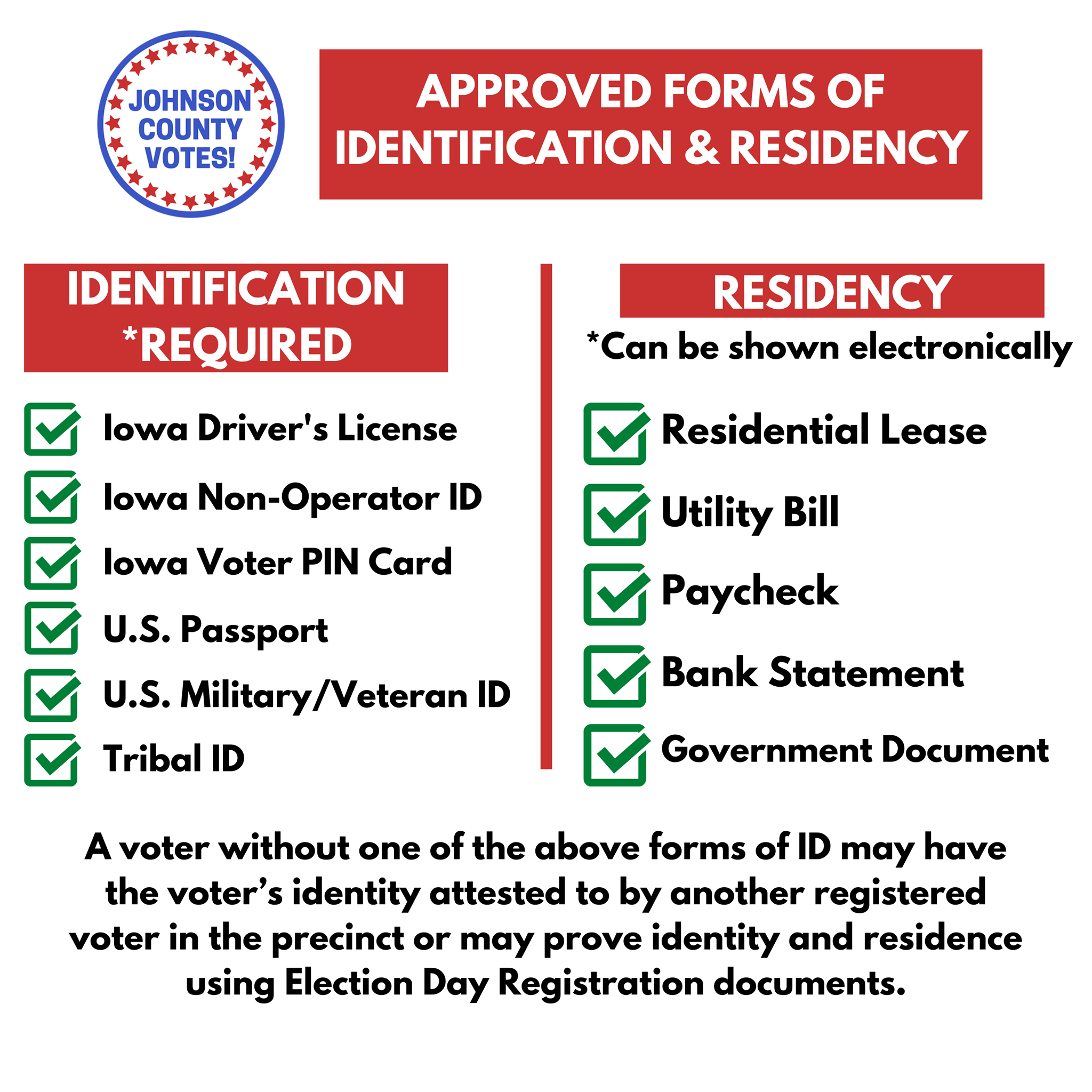 Drive up voting is open now from 8 AM to 5 PM weekdays at the parking ramp north of the Health and Human Services Building, 855 S. Dubuque St. Entrance is off S. Clinton St.
Drive up voting will also be available on Saturday, October 30 and Sunday, October 31 from 10 AM to 4 PM.
There are many voting resources available on the Auditor's elections webpage including voting deadlines, sample ballots, and FAQs answering all your questions about absentee and election day voting processes. The ACLU of Iowa has created the You Can Vote Iowa site for people with felony convictions to determine their voting eligibility and navigate the voting process. Información en español, conozca sus derechos como votante. 
Categories
Recent News