Posted by Jason on Monday, Oct 3, 2022
Early voting for the November 8, 2022 General Election will begin in Johnson County on Wednesday, October 19 and the Iowa City Public Library will again be a satellite host.
ICPL satellite location hours will be:
Sunday, October 30, 11:00 AM - 5:00 PM
Monday, October 31 through Wednesday, November 2, 10:00 AM - 4:00 PM
Thursday, November 3, 12:00 PM - 6:00 PM
Other satellite location schedules are available on the Johnson County Auditor election site.
Identification is required for those wanting to vote absentee in-person (which includes drive-thru and satellite voting locations). More information on voter ID requirements is available at the Secretary of State's website.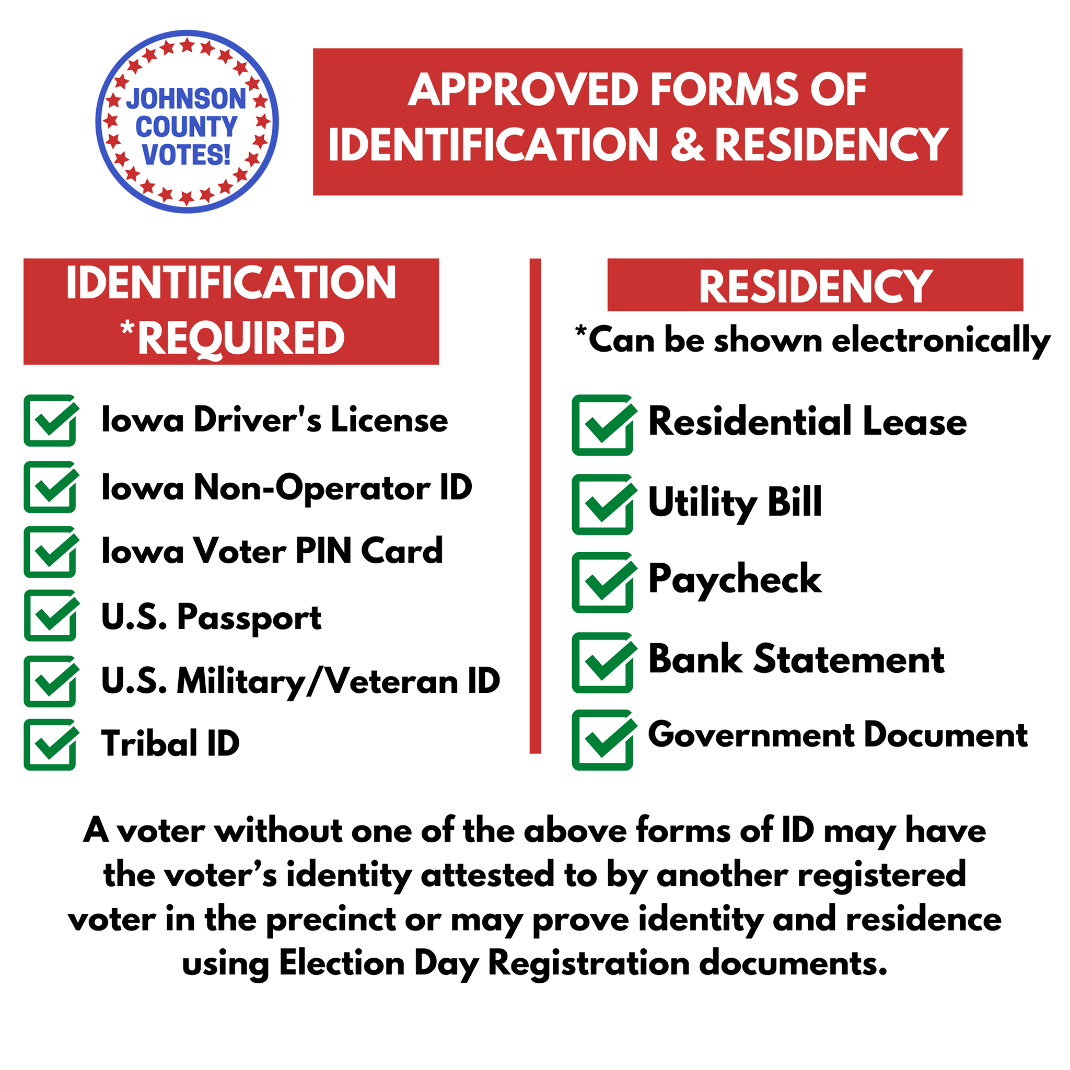 In-person early voting will be available at the Johnson County Administration Building Lobby, 913 S. Dubuque St., and at the Health & Human Services Building Parking Ramp (drive-thru voting), 855 S. Dubuque St. at the following times:
8:00 am - 5:00 pm weekdays, October 19 through November 7
Saturday, November 5, 9:00 am - 5:00 pm
Sunday, November 6, 9:00 am - 3:00 pm
There are many voting resources available on the Auditor's elections webpage including voting deadlines, sample ballots, registration resources, precinct and polling place lookup, and FAQs answering all your questions about absentee and election day voting processes. Iowa's Restore Your Vote site has information for Iowans who have completed felony sentences to determine their voting eligibility and assist with registration. Información en español, conozca sus derechos como votante.
Categories