Posted by Kara on Thursday, Sep 6, 2018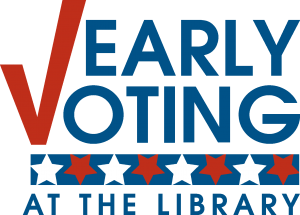 Early Voting for the October 2 Iowa City special City Council election begins on Wednesday, September 19.
Early voting is available weekdays at the Johnson County Auditor's Office, 913 S. Dubuque Street, from 7:45 am to 5:30 pm each day. Early voting ends on Monday, October 1.
On Tuesday October 2, you must vote at your regular polling place. This helpful webpage can help you locate your polling place.
Two Early Voting satellite sites will be available for the October 2 Special Election:
University of Iowa Hospitals and Clinics-Fountain Lobby, Wednesday September 26 from 10 am to 4 pm.
Iowa City Public Library-Meeting Room B, Thursday September 27 from 10 am to 4 pm.
The pre-registration deadline, and deadline to request an absentee ballot, is 5 pm Friday, September 21. Registration is available after September 21 with an ID and proof of address.
For more information, please visit the Johnson County Auditor's Office in person or at their webpage. You may also call the Auditor's Office at 319-356-6004 during regular business hours.
Early voting for the November 6 General Election begins on Monday October 8.