Posted by Morgan on Tuesday, Dec 20, 2016
Take a break from the winter cold and enjoy these new titles aimed at kids in 4th-7th grades. Mostly realistic fiction with some hints of mystery and speculative science themes, these will appeal to readers who relate best to real world issues.
First, check out The Best Man by Richard Peck. What do you want to be when you grow up? Archer isn't quite sure, but he has a pretty good idea of who he wants to be. He's picked out some role models to emulate in his family; his grandfather, father and favorite uncle. He's even found a fantastic teacher to look up to. As middle school starts, Archer tackles all of the surprises and changes that come his way with humor and a love for the Chicago Cubs.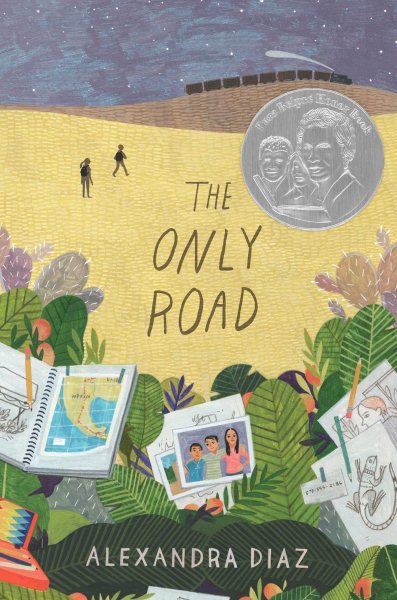 Check out The Only Road by Alexandra Diaz  for an eye-opening look at the hardships refugees and immigrants face as they look for a safer future. Jaime lives in Guatemalan village with his close-knit family. Life would be fine if it weren't for the violent gang that controls the whole town. When his cousin is killed and a target placed on Jaime's back, his family sends him on the dangerous and illegal journey through Mexico to the United States.
Take a look at The Wolf Keepers by Elise Broach for fast-paced adventure for animal lovers. Lizzie has grown up with a love for all animals, as her father is a zookeeper. She often accompanies him to work and considers the John Muir Wildlife Park a second home. Her life takes a turn for the adventurous when she meets Tyler, runaway who has been living in the zoo. He's sure something strange is going on at the zoo after dark, and asks Lizzie for help figuring out the mystery. Soon they end up running for their lives in the wilderness of Yosemite National Park.
Recent News