Posted by Maeve on Wednesday, Oct 11, 2017
I've always liked Tom Petty and the Heartbreakers and thought someday I'd get to hear them live, but I waited too long.  His death last week at the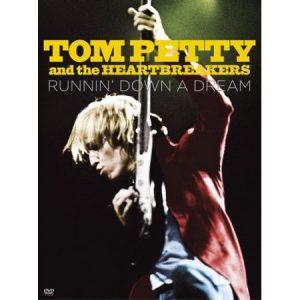 age of 66 came as a shock.  I wanted to learn more about Petty's influence and found a fantastic DVD on his life at the library, Tom Petty and the Heartbreakers Runnin' Down a Dream. The documentary, directed by Peter Bogdanovich, is long, nearly 4 and 1/2 hours, but so worth the investment.  It begins with his childhood in Gainesville, Florida and ends with the final stop on his 30th anniversary tour on September 21, 2006 at the Stephen C. O'Connell Center, University of Florida in Gainesville.  Petty was a phenomenal songwriter and performer.  It's hard for me to name a favorite son;  maybe American Girl, or Southern Accent or Mary Jane's Last Dance.  There are so very many great songs to choose from.
Tom Petty's first band Mudcrutch,  formed in 1970 and broke up in 1975. In late 1975 the band moved from Florida to California and a new band, the Heartbreakers was formed including several of the original band members.  The documentary chronicles all of the iterations of the band from 1975 to 2006. It features interviews with George Harrison, Eddie Vedder,  Stevie Nicks, Dave Grohl, Jeff Lynne, Rick Rubin, Johnny Depp, Jackson Browne and Jimmy Iovine among others.  Petty embraced change. He was one of the first artists to make music videos for MTV.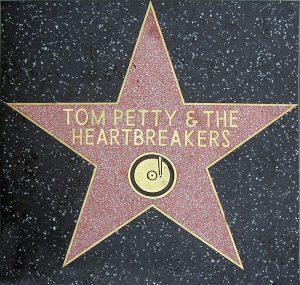 Tom Petty's fight with his record company to retain the rights to his music is highlighted as are other principled stands he took such as holding firm on the price an album would cost. Petty's solo career is also  featured as is the Heartbreakers' tour with Bob Dylan. His time with the Traveling Wilburys is a focus of the film.   Runnin' Down a Dream ends in 2006, but Tom Petty's career didn't.  To hear more of his music or to read about him, check the catalog, we have 11 Tom Petty and the Heartbreaker  cds and a selection of other cds where he sang and played guitar.