Posted by Manny on Tuesday, Mar 23, 2021
ICPL Bookmobile's stops CANCELLED on the afternoon of March 23 and all-day March 24th 
 Due to mechanical problems,  ICPL Bookmobile's stops for this afternoon Tuesday, March 23, and all day tomorrow, Wednesday, March 24th are cancelled.
 The following locations are cancelled:
 

Tuesday
2:30 to 3:30 p.m., Pepperwood Plaza
 

Wednesday 
 9:30 to 10:30 a.m., GreenState Credit Union
 2:30 to 3:30 p.m., Mercer Park 
For more information, please call 319-356-5200. 
The latest information about the ICPL Bookmobile, including schedule updates, can be found online at icpl.org/bookmobile.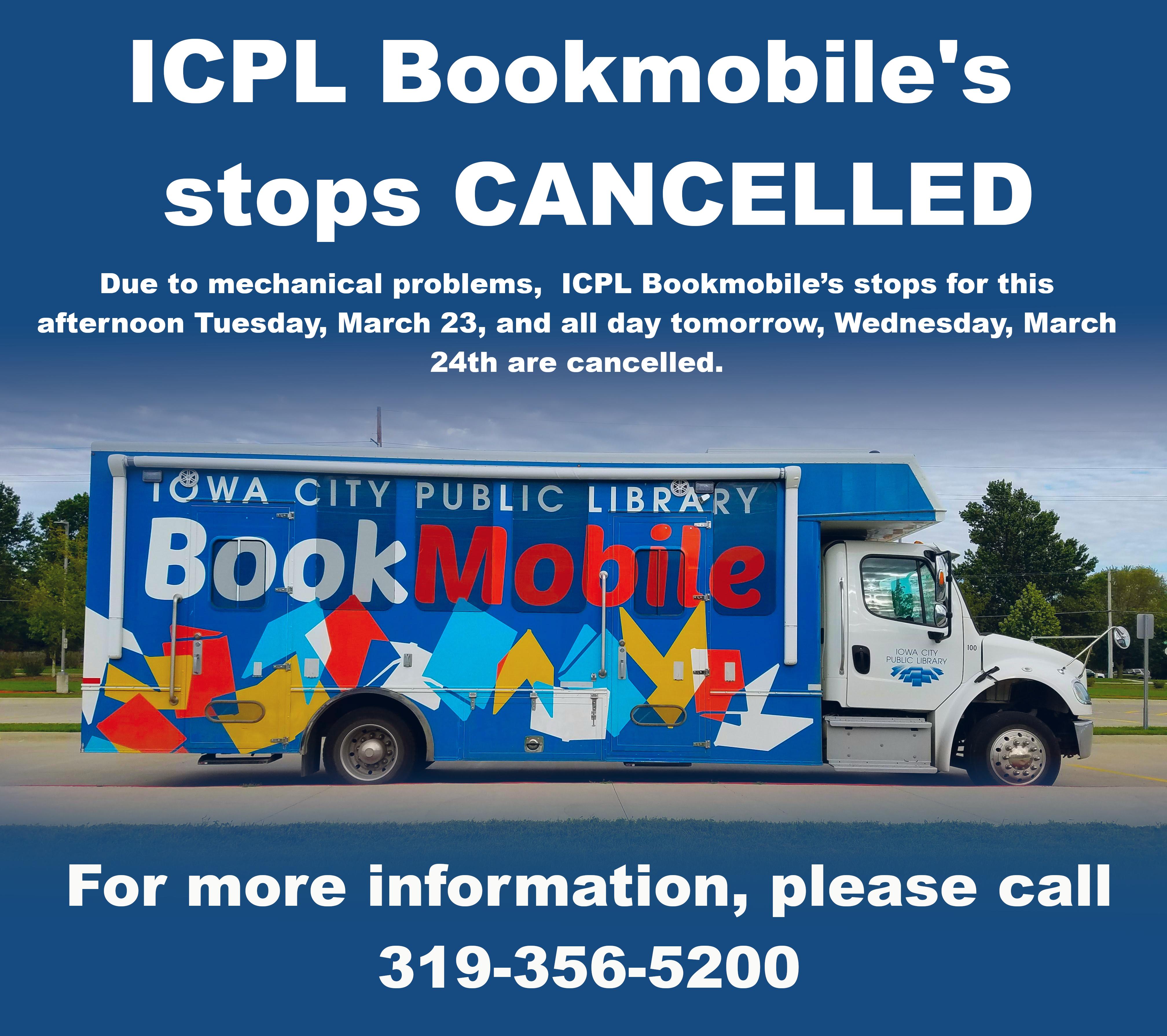 Categories