Posted by Mary on Monday, Jan 8, 2018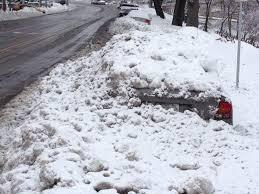 Don't let this be you!
We have been pretty spoiled the last 2 winters with mild temps and very little snow.  This one looks to be more of the "normal" Iowa winter we all know and love(?).
If you live or park in Iowa City it is pretty important to know where you can and cannot park, when your street will be plowed,  under what circumstances you can be ticketed and/or towed, etc.
Visit  Iowa City streets page  for a wealth of information about all these questions and many other winter or snow related issues.  There is also a map of plow routes coded by priority which may be helpful.
Coralville residents can visit the Coralville Streets site for similar information.
If you are new to the Iowa City area or have allowed yourself to forget what winters can bestow on us, look at these sites as a refresher to potentially save yourself some difficulty.