Posted by Jason on Thursday, Oct 26, 2017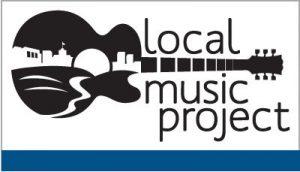 The Iowa City Public Library's Local Music Project, a free digital music collection composed of eastern Iowa musicians, is newly redesigned. Over the last few years the ways in which we discover and listen to music has radically shifted, subscription services and streaming via phones and tablets are now the norm. In response, the Local Music Project now offers streaming alongside the download options in a mobile-friendly web design. This service is now available to all residents of Johnson County with a current Iowa City Public Library Card and password (see Account page for password creation/reset or contact us).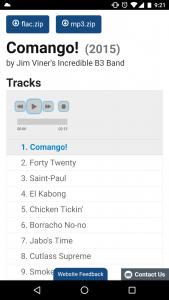 The Local Music Project collection was the first of its kind for libraries and has inspired many other communities to create similar programs celebrating local music. Over the last five years, we have responded to interest from more than 30 different library systems across the United States and shared our story at regional and national library conferences related to technology in libraries. Since the project has begun, ICPL has leased the rights to a revolving catalog of more than 160 different albums from over 80 regional solo artists and bands.
We hope the new site will inspire ICPL patrons seeking new music options. Each stream and download helps demonstrate support for the artists and potential expansion of the project. The library will look to add new works throughout the year, interested artists may contact Jason Paulios for more information.