Posted by Kara on Tuesday, Oct 25, 2016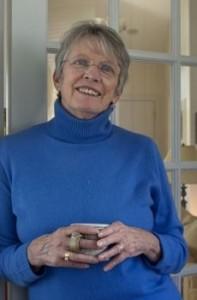 The UI Lecture Committee is hosting Lois Lowry at The Englert Theatre on Wednesday November 16th at 7:30 PM. The program is FREE and open to the public. Seating is first come, first seated. More information is available HERE.
Lois Lowry is the author of two of my favorite books: The Giver and Number the Stars. Both are Newbery Award winners. She's also the author of over forty books and many are perennial favorites of Library readers. Iowa City Public Library hosted Ms. Lowry in 2012 and she presented a wonderful program, which is available to view online HERE via the Library's Video Stream (video.icpl.org).
Some of my favorite memories growing up in Iowa City include visiting authors and the experience of hearing a beloved author reading from their book. My most memorable experience was hearing Madeline L'Engle read at Old Brick when I was in junior high. L'Engle's words came alive in my mind as I listened to her read.
Mark your calendars for Wednesday November 16th at 7:30 at The Englert. I'm sure it will be a wonderful program!
Recent News