Posted by Heidi L on Friday, Mar 30, 2018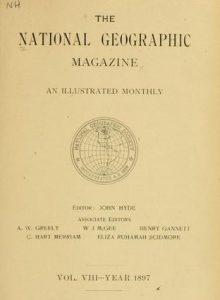 Wh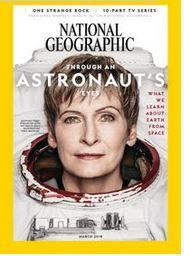 en the Iowa City Public Library opened in 1897, its reading room contained twenty magazine titles for visitors to read.  More than a century later, we still offer seven of those first twenty titles!  They are:
The Atlantic, Harper's Bazaar, Harper's Magazine, National Geographic, Popular Science, and Publishers Weekly.  The seventh title, Library Journal, is circulated among just library staff since it is primarily library news and reviews of new materials that help with acquisition decisions.
We receive only print issues of Publishers Weekly and Library Journal. For the other titles, we provide both the print issues in our magazine area in the first floor atrium, and a downloadable version via RBdigital Magazines. Find out more about downloading these and 100+ other magazines on this Digital Johnson County page on our website.
The Library typically keeps one year's worth of issues for monthly magazines, and three months' worth of issues for a weekly magazine. Back issues may be checked out, but the latest issue is always for in-house use only. You may place holds on magazine issues, just as you do for books or movies.
Each of these original seven titles is indexed in the Gale online resource called "PowerSearch". Dates vary among the titles, but many of these magazines are indexed back forty to fifty years, and have full-text articles from the past twenty years or more.  PowerSearch contains more than 300 million articles, from thousands of sources. Find PowerSearch on our website here.
Are magazines that have been around for 120 years too stuffy for you? Try one of our newer titles at the Library: MaryJanesFarm ("simple solutions for organic living"), Plein Air Magazine (for landscape and plein air painting), Milk Street (cooking magazine from Christopher Kimball, formerly of America's Test Kitchen), or Atomic Ranch which "celebrates mid-century houses from 1940s ranch tracts to 1960s modernist homes".