Posted by Morgan on Tuesday, Dec 11, 2018
It's time for Mock Newbery comparisons, round two. This week let's look at two stories about seeking treasure and finding truth. In "The Parker Inheritance" by Varian Johnson, Candice seeks to unravel the mystery surrounding the treasure that ruined her grandmother's reputation as town manager. Along the way she uncovers a piece of violent racism the town would like to forget. In "The Book of Boy," Catherine Gilbert Murdock weaves the mystery of Boy's identity into the Medieval tale of an enigmatic pilgrim seeking relics of Saint Peter.
How do these two titles do when measured by the Newbery Criteria?
Interpretation of the theme or concept: The theme of seeking the truth is excellently portrayed in "The Parker Inheritance" with a strong current of acceptance as well. With the help of her friend Brandon, Candice searches for the truth about her grandmother's failed tenure as city manager. Following clues her grandmother left her, their search for treasure instead leads to a decades old cover up of racial injustice, the truth of which was ignored by the city for years. Meanwhile, when Brandon fights his own secret battle with homophobia from bullies and his grandfather, Candice shows him solid acceptance. She carries over that same support to her father when he comes out as gay, finally telling her the truth about her parents' divorce. Acceptance and truth are also key components in "The Book of Boy," as Boy seeks acceptance for his appearance and Secundus seeks acceptance into Heaven. They both reject and hide the truth of their natures, Boy is an angel hiding his wings as a hunchback and Secundus is a condemned father escaped from Hell pretending to be a religious pilgrim. It is only after they each embrace their true selves that they find what they are looking for. Boy lets his wings fly freely and accepts his calling to do good. Secundus redeems himself not only by returning Saint Peter's bones to their tomb but by caring for and rescuing Boy.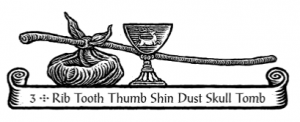 Presentation of information including accuracy, clarity, and organization: Broken into four parts with a table of contents, "The Book of Boy" also includes an author's note giving more background on the Middle Ages and religious relics. Woodcut chapter headings help set the Medieval tone.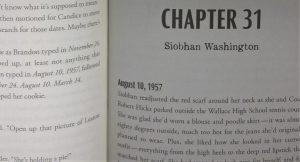 "The Parker Inheritance" uses page color to clearly denote flashbacks to the historical sections. The author's note here gives historical context to the racial violence and contentious race relations at the heart of the story.
Development of a plot: The intertwined story lines and detailed plot of "The Parker Inheritance" are its greatest strengths. The modern-day story following Candice and Brandon is the main focus, with the historical vignettes providing the backstory for the mystery. Readers will be just as invested as Candice and Brandon in solving the mystery of the letter writer and finding out what happened to the Washington family. With in-story references to "The Westing Game," they follow coded clues with double meanings to a satisfying secret-identity resolution, again emphasizing the importance of the truth. "The Book of Boy" follows a traditional quest story line, with seven objects for Boy and Secundus to seek and find. However, there is no sense of investment in this quest for readers, as Secundus has already detailed where to find the relics. The plot gains a sense of urgency when Boy is revealed as an angel and is hunted by the steward. Murdock seems to struggle when writing action scenes, as most scenes with fast-paced action are confusing and difficult to picture.
Delineation of characters: Boy is a wonderfully naive and sympathetic character, full of self-doubt who readers will both connect with and remember. Secundus's character depth suffers a bit from only being seen from Boy's limited point of view, but as Boy's worldview expands, we see the more sympathetic side of Secundus' gruff nature. Characters in "The Parker Inheritance" interestingly and uncommonly seem to be default black. Candice is a believable and relatable 12 year-old, frustrated and loving with her parents, confident and kind with Brandon. She is a solid "every girl," but not necessarily one that will stay with readers. Brandon is also a bit forgettable, though his intelligence and struggles with bullying give him an interesting depth.
Delineation of a setting: The deep South setting is hugely important in "The Parker Inheritance," and it is excellently portrayed, particularly Vickers Park, the church, and the school museum. The people that populate the city also serve as a way to provide the southern sense of place. While "The Book of Boy" ostensibly takes place in France, I kept forgetting it wasn't set in England, though the Middle Ages setting cam through loud and clear.
Appropriateness of style: The first person point of view in "The Book of Boy" serves the character of Boy well, making his naivete convincing, but does make some scenes confusing when he is confused. The third person narration in "The Parker Inheritance" is a great choice to make sense of both the modern and historical stories.
"The Parker Inheritance" has jumped to the top of my list, how about yours? Remember to vote here for your favorite Mock Newbery nominee.
Recent News