Posted by Mari on Monday, Dec 10, 2018
As the holidays creep up, it's not too early to start planning your family's two week winter break, when the kids are home from school and you already need a break from the coveted family time at home. The library has something going on every day besides city holidays, including a family-friendly party to ring in the New Year! Events are always free and there's something for all ages. And be sure to sign up for the Winter Reading Program to kick off 2019 with a sweet reading goal. You can register online, at the Children's Room desk or on the Bookmobile beginning December 17th, look for the link on our website.  Check out these library events coming up while school's out! 

Totally Tweens: Green Screen Scene
Wednesday, December 26, 2018 - 1:00pm to 2:00pm- Digital Media Lab
Your imagination is the limit to where you can be with our green screen. Get creative with your setting then learn some photo manipulation basics to add even more fun to your scene. We'll print your final creation in color and send you the original in an email too.
Just for kids in 3rd-6th grade.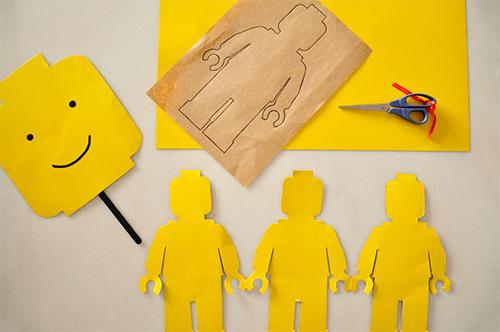 Winter Break Lego Play & Crafts
Wednesday, December 26, 2018 - 2:00pm to 4:00pm- Storytime Room
Whether you're a crafter or a builder, or both, we have you covered for all your Lego needs. From 2-4 today, stop by the Storytime Room to make a Lego themed craft or just build to heart's content!
Dance Me a Story with Ballet Quad Cities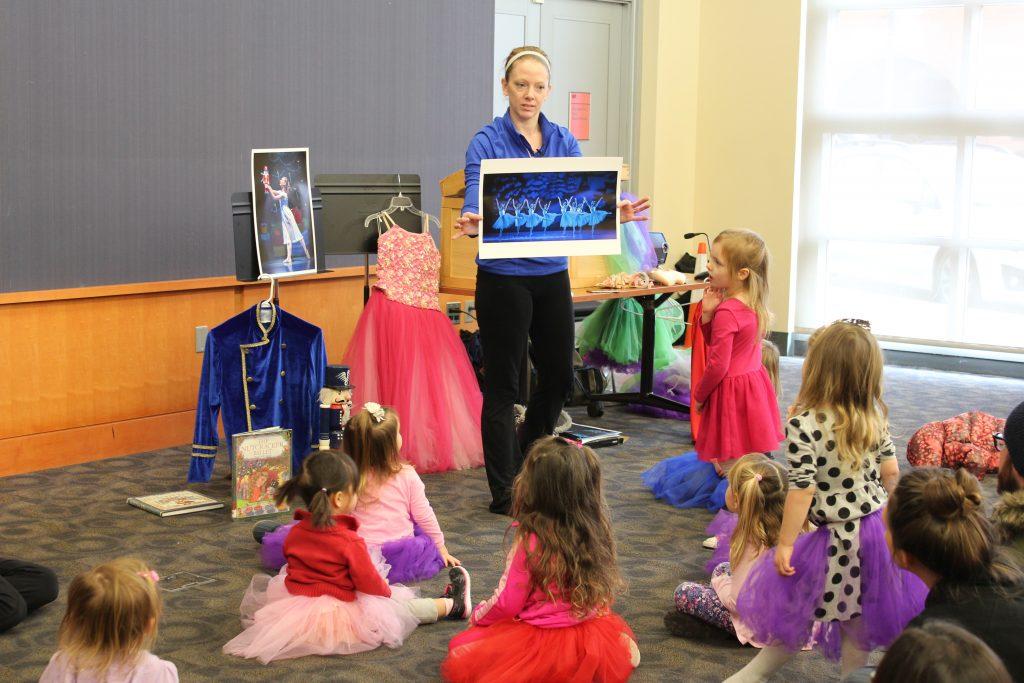 Thursday, December 27, 2018 - 10:30am to 11:30am- Meeting Room A
This is a storytime, a dance class, and dress-up fun all in one! Dance Me a Story ties together ballet performances and the literature that inspires the choreography. Ballet QC dancers will read a classic story r and explore and teach the dance movement. Little dancers will also have the opportunity to see costumes, head pieces, props and pointe shoes—all important elements to bring the story to life.
The Science Center of Iowa: Simply Electrifying
Thursday, December 27, 2018 - 1:00pm to 2:00pm- Meeting Room A
The Science Center of Iowa, sponsored by MidAmerican Electricity is here to make sure you learn something new, even if you're on a break from school! Explore the exciting world of electricity! Experience hair-raising fun with a Van de Graaff generator, become electrons and atoms, and see what happens when electricity meets pickle!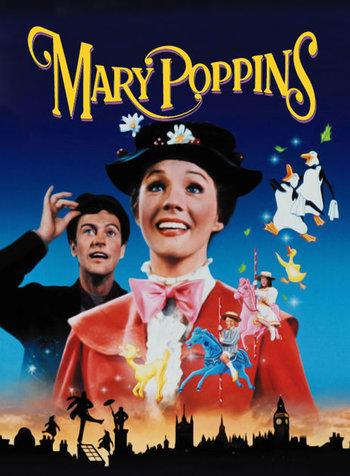 Mary Poppins: an interactive viewing
Friday, December 28, 2018 - 1:00pm to 3:30pm-Meeting Room A
Join us for a Supercalifragilisticexpialidocious afternoon as we view the original Mary Poppins just in time for the theatrical release of the new one. Get ready to sing along, fly kites, sweep chimneys and of course enjoy spoonfuls of sugar. All ages are welcome.
Minecraft Jr.
Friday, December 28, 2018 - 4:00pm to 5:00pm-Digital Media Lab
Come enjoy an hour of Minecraft for the game's youngest fans. Meet other fans of your favorite game. We will play on the computers in the Digital Media Lab. This event is just for children in grades K-2 (ages 5-8).
Registration is required. If you register and cannot make it, please contact the library to cancel.
*Special Note* This will be the last separate Minecraft Jr. Beginning in January "After School Minecraft" will be for all school age kids on Thursdays twice a month from 3:30-5:00 PM.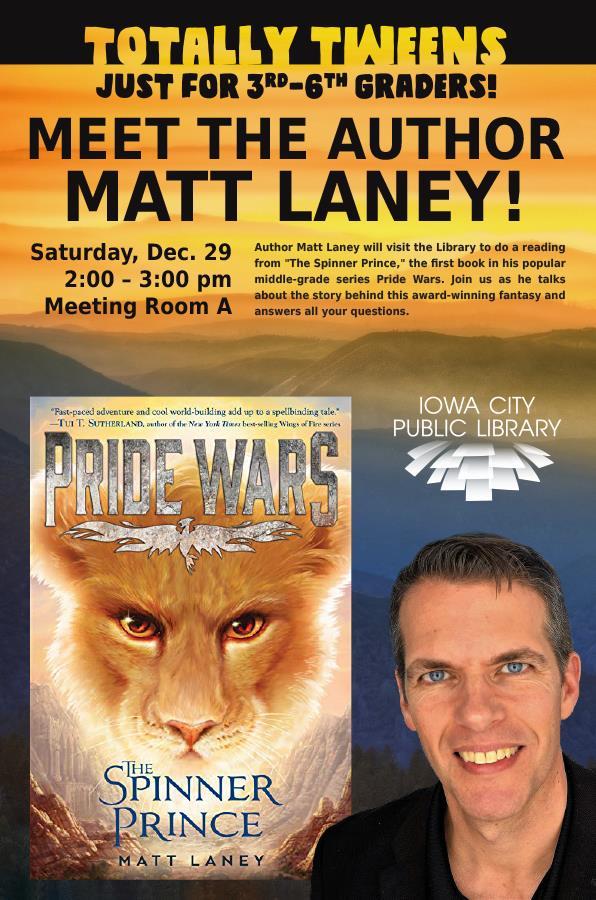 Totally Tweens: Meet the Author, Matt Laney
Saturday, December 29, 2018 - 2:00pm to 3:00pm-Meeting Room A
Author Matt Laney will visit the library to do a reading from "The Spinner Prince," the first book in his popular middle-grade series Pride Wars. Join us as he talks about the story behind this award-winning fantasy and answers all your questions.
Just for kids in 3rd-6th grade.
Noon Year's Eve Party
Monday, December 31, 2018 - 11:30am to 12:30pm- Meeting Room A
We're celebrating the end of 2018 early at a kid friendly, day time bash! Join us in Meeting Room A at 11:30 for crafts, games, and dancing. And at 11:59 we'll ring in the lunch hour with balloons, noise and fun! All ages welcome!
Candy Bingo!
Wednesday, January 2, 2019 - 1:00pm to 2:00pm- Meeting Room A
In celebration of our SWEET READS winter reading program, join us for a candy-themed BINGO program for all ages in Meeting Room A from 1-2pm. We will give out both edible and non-edible prizes. The Winter Reading Program goes through February. Be sure to sign up for the WRP and pick out some library books to get you started!
Tumblin' Tots with Iowa Gym-Nest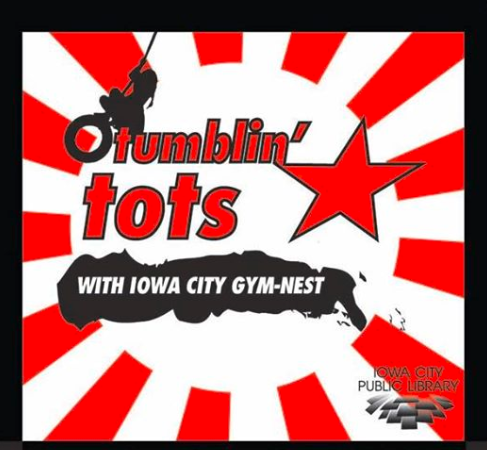 Thursday, January 3, 2019 - 10:30am to 11:30am- Meeting Room A
This program, inspired by the hit TV show American Ninja Warrior, will feature an obstacle course specifically designed for toddlers. Gym-Nest staff will guide participants through the course, utilizing a unique combination of obstacles to promote skill, strength, balance, flexibility and locomotion. No matter what the weather, indulge in some active fun at the library with the Iowa Gym-Nest!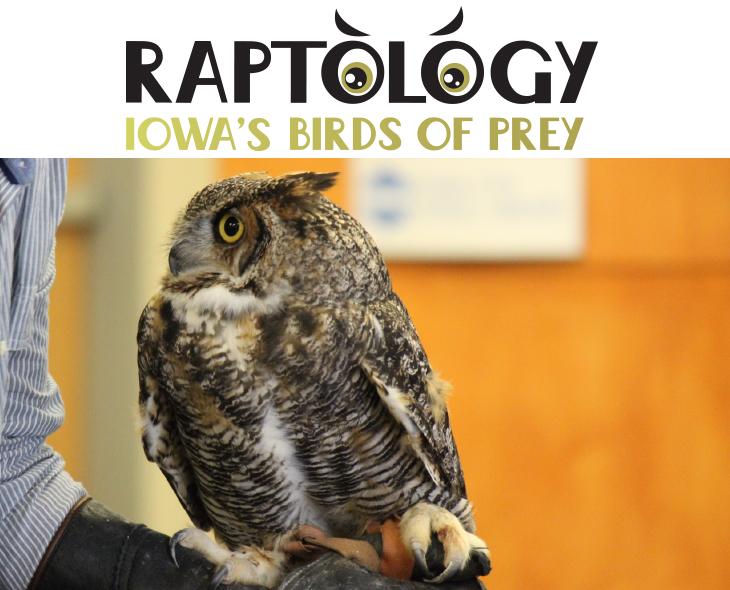 Raptology: Iowa's Birds of Prey (School Age Program)
Thursday, January 3, 2019 - 1:00pm to 2:00pm- Meeting Room A
Kids in grades K-6 can come learn about some of Iowa's largest birds and even meet a couple! Dawn and Jan from Raptology will bring some birds of prey and talk about their habitat, diet, size and any other questions you bring about owls, falcons, vultures and hawks!
Kids Comedy Workshop with Funny Nuggets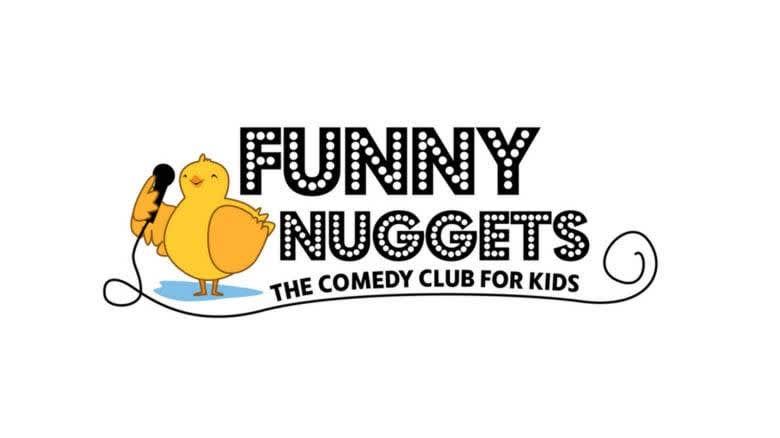 Friday, January 4, 2019 - 1:00pm to 3:30pm- Meeting Room A
Laugh your tails off with Funny Nuggets, The Comedy Clubhouse For Kids!
Funny Nuggets is an arts-oriented experience for children in Kindergarten through 6th grade. This program consists of an interactive skit, creative craft, silly songs, and goofy games all centered around a common theme. Our theme at the library will be "Three Little Pigs With a Twist!"
Kids will watch comedic performers and have a chance to get involved with improv games and more. Join us and show your silly side at the library!
Recent News