Posted by Kara on Thursday, Apr 7, 2016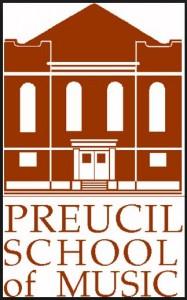 On April 13, 2016 at Noon, Preucil School of Music staff and students return to the Iowa City Public Library for a Special Music on Wednesday program celebrating "Notes of Spring."
Music on Wednesday is a part of the Music is the Word series welcoming the University of Iowa School of Music to Downtown Iowa City. More information about Music is the Word, including a schedule of programs, is available at www.icpl.org/mitw.
"Notes of Spring" is the fourth and final performance from the musicians from Preucil School of Music. I have especially enjoyed these performances because it's great to take a music break during the day and I am so impressed with the passion and dedication I've seen from the Preucil performers. Below is a preview of the program planned for Wednesday April 13th at Noon. I hope to see you there!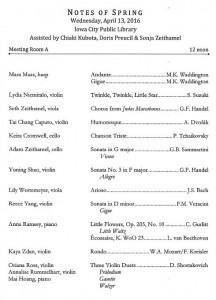 Recent News