Posted by Kara on Saturday, Sep 19, 2015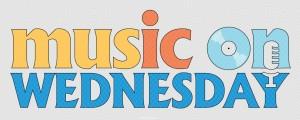 Head to the Library at Noon on Wednesday September 23rd for some toe-tapping Americana music from Scott Cochran and Matt Kearney.
Scott Cochran is a musician from the Iowa City-based bands, Slew Grass and Flannel. In a recent post about the Slew Grass CD, one reviewer described the music as "Singer-songwriterly regional bluegrass music with vocal harmonies, and instrumental finesse that will take your breathe away." You can preview Scott's vocals and guitar while playing with Flannel on this recording on YouTube. Listening makes me excited for the live performance at the Library!
Matt Kearney is also a musician from Iowa City and plays with the Iowa City-based band Pigs and Clover. (Pigs and Clover will perform in the Library's Lobby on Wednesday October 14th at Noon.) Matt grew up in Western Iowa and discovered his passion for music at a young age while playing with friends. Matt's vocals and instrumentals can be previewed on this recording from the Pigs and Clover webpage.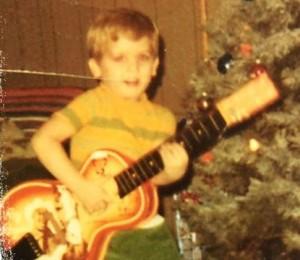 On a personal note, I've known Scott since we were in junior high together more years ago than we'd like to admit. Recently we've become reacquainted on Facebook and I've been curious about his music. When I asked Scott for a photo to help promote his program, he sent me the awesome photo of him playing guitar when he was young.
I'm looking forward to Scott and Matt's performance at the Library and the experience of live music in the Lobby. We hope to see you at Noon on Wednesday September 23rd. :)