Posted on Tuesday, Nov 6, 2012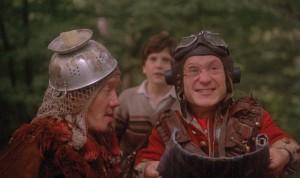 Check out our new display outside the Children's Room at the Iowa City Public Library. "Steampunk: Time Machine Bandits" was fabricated by Debra Pughe and features Victorian steampunk realia, including a landscape cave for dueling sculpey Time Bandits, movie and book cover photos, homemade steampunk objects such as clocks and muskets, and junk lamps made by Dottie Ballantyne. A "Difference Engine" was made from old clock parts, tools and junk.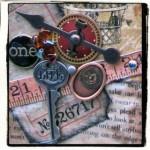 The display might inspire you to make your own creations. Learn how to fashion items from common kitchen materials, or anything else you might want to know about steampunk from Pughe when she visits the Library to answer questions on November 14. You'll find her near the display from 2:30-3:30 p.m. and 5:30-6:30 p.m. that day. "Steampunk: Time Machine Bandits" will be on display through mid-January 2013.
More ICPL Displays in November:
On the Second Floor:
• Blue Zones/Healthy Living
• ICPL Arts and Crafts Bazaar
• Johnson County United Nations Association
• Sure Step Public Awareness Campaign
• YUMMY! Holiday Baking Resources
On the First Floor:
• Staff Picks
In the Children's Room:
• ¡Viviendo en dos lenguas!: Sponsored by the Iowa Latino Conference
For a full list of November events and displays, view our Library Events Calendar.
Recent News