Posted by Morgan on Saturday, Feb 11, 2017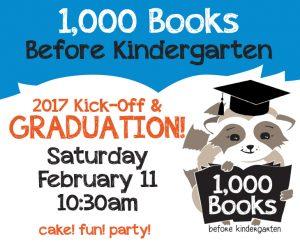 It has been 1 year of 1000 Books Before Kindergarten, so today we celebrated with a storytime focused on books and counting.
We started off with our welcome song, "Clap Everybody and Say Hello" by Kathy Reid-Naiman.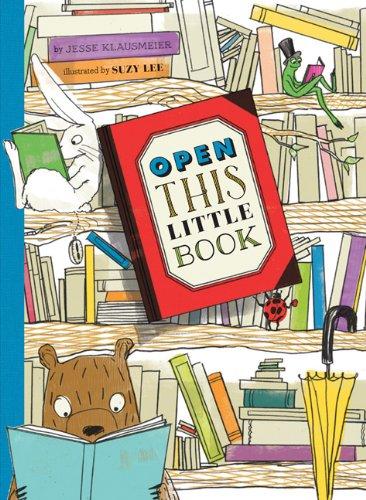 Our first book was, Open This Little Book by Jesse Klausmeier, a book about how reading one books leads to another and another...
Then we tried a few variations on an fingerplay: "Two Little Blackbirds"
Two little blackbirds, sitting on a hill
One named Jack, the other named Jill.
Fly away Jack, fly away Jill
Come back Jack, come back Jill.
Two little blackbirds, sitting in the snow
One named Fast, the other named Slow.
Fly away Fast, fly away Slow
Come back Fast, come back Slow.
Two little blackbirds, sitting on a cloud
One named Soft, the other named LOUD!
Fly away soft, fly away LOUD!
Come back soft, come back LOUD!
We got some energy out by following the directions in the song "Bodies 1-2-3" by Peter & Ellen Allard.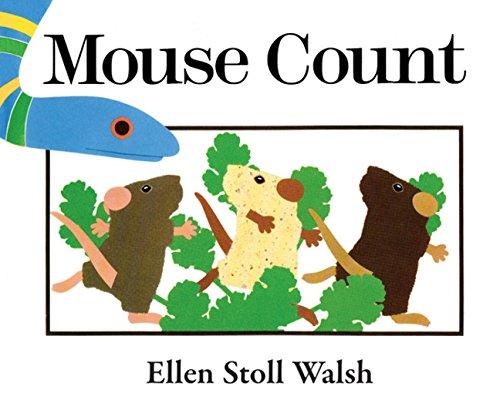 Next we read our second book, Mouse Count  by Ellen Stool Walsh and hoped the mice's days weren't numbered.
We kept on counting with a nursery rhyme.
One, two, buckle my shoe;
Three, four, knock at the door;
Five, six, pick up sticks;
Seven, eight, lay them straight;
Nine, ten, a big fat hen!
Then switched things up to count backwards with a silly song.
Five cows in the bed and the little one said MOOve over, MOOve over...
So they all MOOved over and one fell out... Ahhh!
Four cows...
Three cows...
Two cows...
One cow in the bed and the little one said...Hee, Hee, Hee...All mine, Goodnight!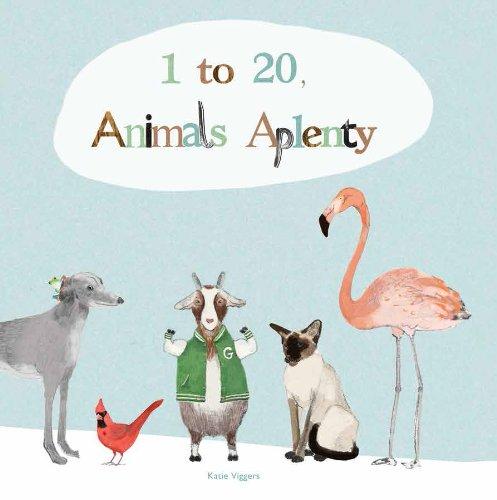 Our numbers became increasingly silly as we counted with our last book, 1 to 20, Animals Aplenty by Katie Viggers. The kids particularly liked the page with "17 ants in their underpants."
We finally made it to 1,000 with a variation on the action rhyme, "The Grand Old Duke of York."
Oh, The grand old Duke of York,
He had one thousand men;
He marched them up to the top of the hill,
And he marched them down again.
And when they were up, they were up,
And when they were down, they were down,
And when they were only half-way up,
They were neither up nor down.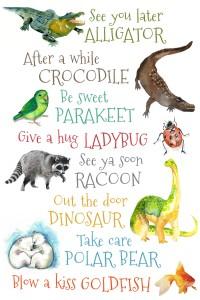 To finish storytime we did the call and response "Goodbye Chant" before celebrating our first year graduates of 1,000 Books Before Kindergarten with pictures and cake.
Categories