Posted by Karen on Wednesday, Feb 15, 2017
I babysit my 3 year old grandson on Thursdays. He's a good kid and he's lucky that communication and parenting are loving and consistent in his home.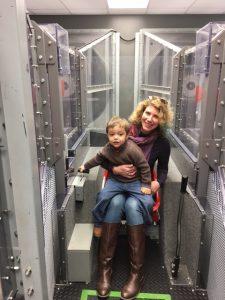 Many times we have "Grandma dates."  Like all kids, Theo likes to test me: can he have chocolate? Can he stay up late or watch more TV?   Well, I think it's a really important to respect mommy and daddy's routine. However, he IS with grandma and well, it is grandma time! So every once in a while we do things out of mom and dad's routine, and sometimes behavior issues will arise. I like to communicate clearly and fairly while encouraging Theo to do the things I would like him to do, not the things I don't want him to do. How do I deal with behavior struggles in a positive way?
Here is a list of books worth reading. These books are practical and inspiring reads which changed the way I relate to Theo so I can become the grandparent I always wanted to be. These titles I recommend to parents, teachers, librarians, and grandparents, or anyone who works with children.
Parents need to start positive communication techniques sooner rather than later. And by the way, these same methods and techniques enhance communication between adults in all aspects of life.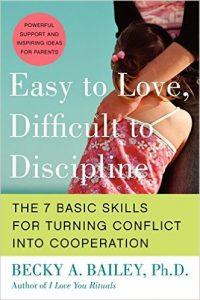 Easy to Love, Difficult to Discipline: The Seven Basic Skills for Turning Conflict into Cooperation by Becky A. Bailey. Learn how to stop policing and pleading and become the parent you want to be.
You love your children, but if you're like most parents, you don't always love their behavior. But how can you guide them without resorting to less-than-optimal behavior yourself? Dr. Becky Bailey's unusual and powerful approach to parenting has made thousands of families happier and healthier.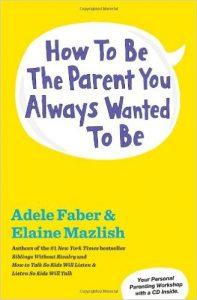 How to Be the Parent You Always Wanted to Be by Adele Faber & Elaine Mazlish. This helpful little book under 100 pages, also has a CD so you can listen to simple principles that I was able to start right away. This method helps raise kids who are compassionate, caring feelings or others (because they have never been denied their feelings) considerate, respectful and able to make the right decision.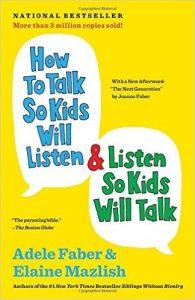 How To Talk So Kids Will Listen & Listen So Kids Will Talk by Adele Faber & Elaine Mazlish.
Faber and Mazlish use real-life situations to show how you can respect and respond to your child's feelings and satisfy your own needs.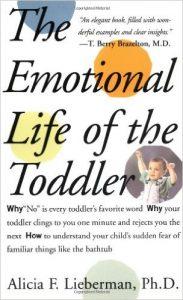 The Emotional Life of the Toddler by Alicia F. Lieberman.  Why do toddlers throw tantrums?  What might they be feeling, and how is it developmentally motivated?  This book is a great resource for parents struggling with the strong, conflicting      emotions of a toddler.  Lieberman explains what is behind the outward manifestations of these feelings, and gives us positive, loving, and empathetic ways to support our children, and ourselves, during this time.
Recent News