Posted by Karen on Friday, Jun 12, 2015

What I've learned during many outreach visits is that math is another important skill to bring to storytime. There are so many wonderful books to get kids counting.
Without a doubt, kids are willing participants . I like to use flannel board activities or fingerplays, because they allow us to count up and count down together. They also learn about subtraction and addition through fingerplays. The kids are so enthusiastic about learning math and I notice these activities give them an extra boost of confidence.
Research shows how important and critical it is that parents read to their children every day from birth up until kids enter school. Well, it's also critical that parents make an effort to incorporate math, too. This is where picture books can help.
Counting using picture books can spark the interest in, and nurture a wonder of, math the same way reading books can nurture a wonder of books. In math, kids can find imagination and wonder in so many ways.
Count with Maisy, Cheep, Cheep, Cheep! by Lucy Cousins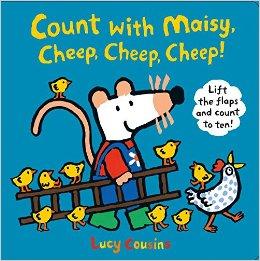 is an adorable flap book that will keep any toddler's attention: "It's almost bedtime. Mommy Hen is looking for her 10 chicks." And Maisy is there to find them. Little readers can help by lifting the flaps to see who's hiding in the stable, the tractor, and the apple tree. This game of hide-and-seek will keep little ones busy and eager for more.
More counting - Look for these new counting books in the Children's Room.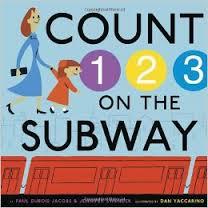 Count On the Subway by Paul DuBois Jacobs
llustrations and rhythmic text describe the  sights and sounds of a subway ride in New York City as a mother and child go uptown, counting their way from one to ten and back again.
Counting Crows by Kathi Appel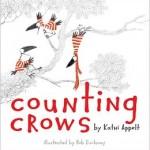 t The reader is invited to count hungry crows as they hunt for savory snacks.
1 to 2o Animals a Plenty by Katie Viggers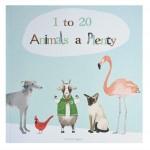 This beautiful and simply written counting book teaches kids to count from 1 to 20 as they meet a menagerie of amusing creatures.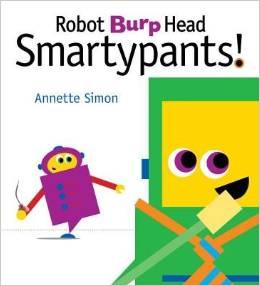 Robot Burp Head Smartypants! By Annette Simon
On your mark, get set, belch! The green and purple robots from Robot Zombie Frankenstein! are back for a second round of "Top This" games! Burp to ten? Easy! Burp the alphabet? No sweat! Burp by tens while blindfolded, juggling, and skateboarding? Yikes! Reluctant readers won't even notice that they're learning as they laugh out loud at the wacky antics of these irreverent robotic pals.
Categories
Recent News