We have our 2022 winners! Winners in each bracket are:
About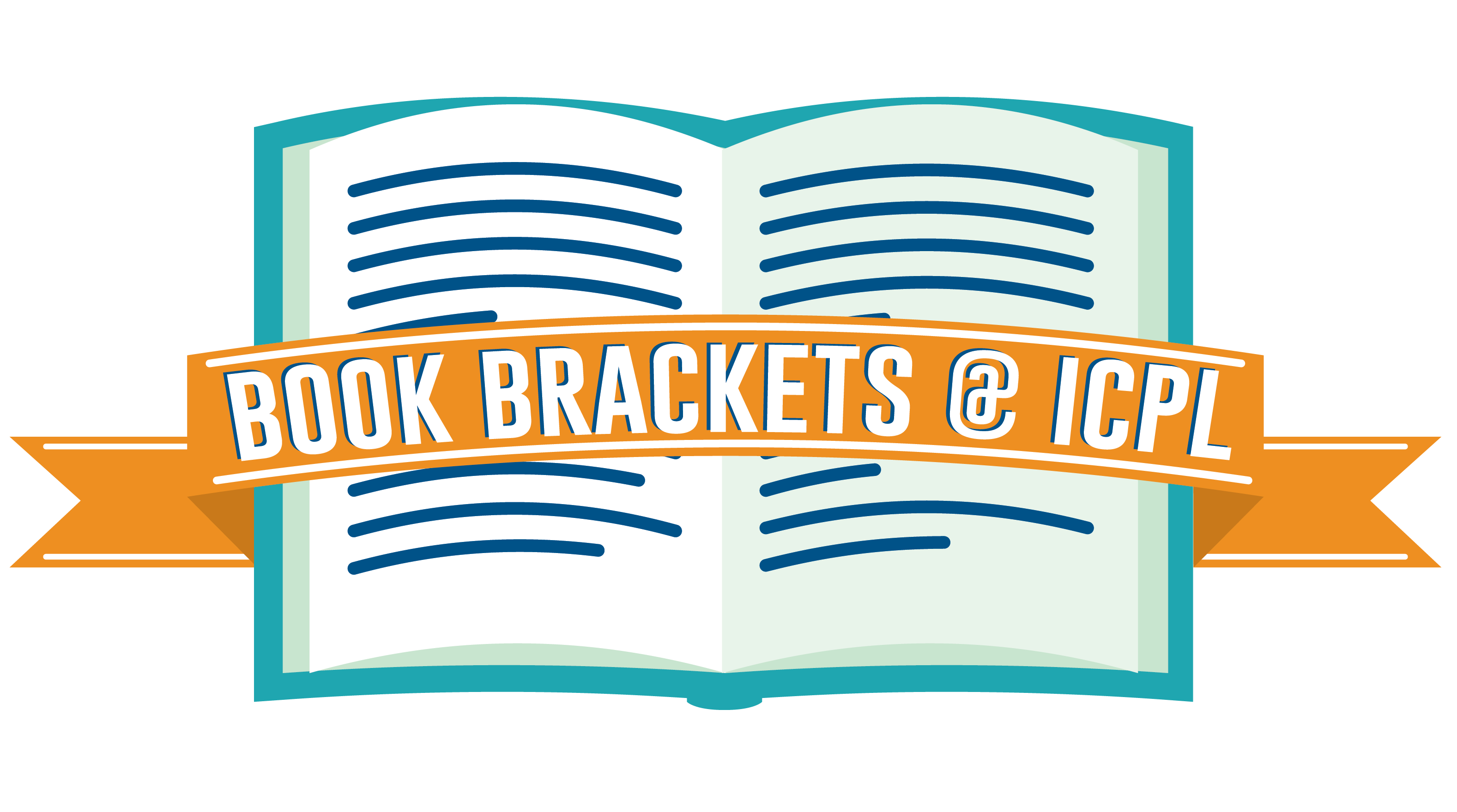 Which book will have what it takes to win this literary challenge? Predict the winner and you could win the grand prize!
Vote every week to help your favorites go through.
May the best book win!
Brackets
Divided into two tournaments, the 2022 categories are:
Adults/Teens
Short Reads
All You Need Is Love
Battle of the Banneds
Realistic Fiction
Children's
Nonfiction
Super Series
Picture Books
Graphic Novels
Print your bracket: Adults/Teens Bracket | Children's Bracket
How does it work?
Return your completed bracket by Sunday, March 13. You can pick one up at the Library or print one at home to return to the Library.
Voting begins March 7, with your votes deciding which books advance in each round.
Stay up-to-date on each week's winners through the Library's social media or by checking back every Monday to see which titles advanced through to the next round.
The person who most correctly predicts the bracket outcome will win a prize! One person will win in each the adult/teen bracket and the children's bracket.
Voting Timeline
Your favorites need your vote to go through!
First round

March 7 - 13

Second round

March 14 - 20

Sweet 16

March 21 - 27

Elite 8

March 28 - April 3

Final 4

April 4 - 10

Championship

April 11 - 17
Winners will be announced on April 18!
Past Winners
Want a look into past competitions? Check out our winners from previous tournaments.
Adults/Teens
2019

Pride and Prejudice
by Jane Austen

2018

The Handmaid's Tale
by Margaret Atwood

2017

The Book Thief
by Markus Zusak

2016

Fahrenheit 451
by Ray Bradbury

2015

The Lord of the Rings
by J.R.R. Tolkien

2014

To Kill a Mockingbird
by Harper Lee
Children's
2019

Dragons Love Tacos
by Adam Rubin

2018

Calvin and Hobbes
by Bill Watterson

2017

The Giver
by Lois Lowry

2016

Wonder
by R.J. Palacio

2015

Percy Jackson series
by Rick Riordan

2014

Harry Potter series
by J.K. Rowling