Bond
Bond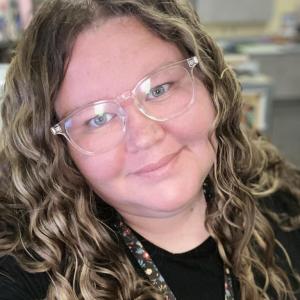 Interests:
Suspense, Thriller, Humor, True Crime, Picture Books
About Me
Where you'll see me in the library:  I record and livestream video of programs happening at the Library and I run the Library's YouTube channel (www.icpl.org/video). I also do tech help in person and over the phone. 
What do you like to read?   Right now I read a lot of picture books to my four year old. When I read for myself it's often either a nonfiction how-to guide because I seem to collect hobbies, or when it comes to fiction I love a psychological thriller that you just can't put down. 
What are your hobbies?  I've never found one I didn't like - I knit, sew, garden, bike, play board games, and listen to podcasts. 
Favorite book memory from childhood:  I have many! But one sweet one is the time my aunt gave me The Secret Garden and A Little Princess as a gift. They listed the recommended age as 9+ and I was only around 5 and I felt VERY grown up and special. 
Surprising Facts:  I grew up on a farm where we had cattle, sheep, and horses. I don't miss doing chores in bad weather!