Lib Con
Lib Con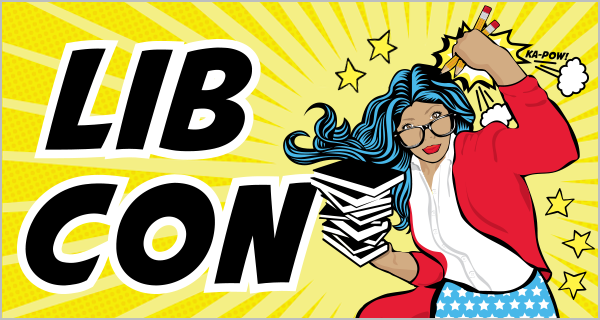 Join us Sat, Aug 10, 2019, 10am - 4pm for our second comic con for fans of all ages!
Events are happening throughout the Library and MERGE buildings and all are free and open to all ages.
Download the 2019 LibCon Schedule
There's something for everyone:
Check out and buy local comic books and art
Make a creation from your favorite fandom
Learn about cosplay and creating comic books
Join a super hero storytime
Transport yourself with our green screen
Watch anime
Have your face painted
Play board games and video games
Dress in your favorite cosplay and enter into the contest
Vendors will have comic-themed items available for purchase.
Wrap up the day with a multiverse trivia contest and test your team (or join one here) on their pop culture knowledge from movies to comics, TV shows to books.
Upcoming events
There are no upcoming events.
Past events
Saturday, August 10, 2019 - 4:00pm to 6:00pm
Saturday, August 10, 2019 - 3:00pm to 3:30pm
Saturday, August 10, 2019 - 2:30pm to 4:00pm