Posted by Frannie on Friday, Oct 9, 2020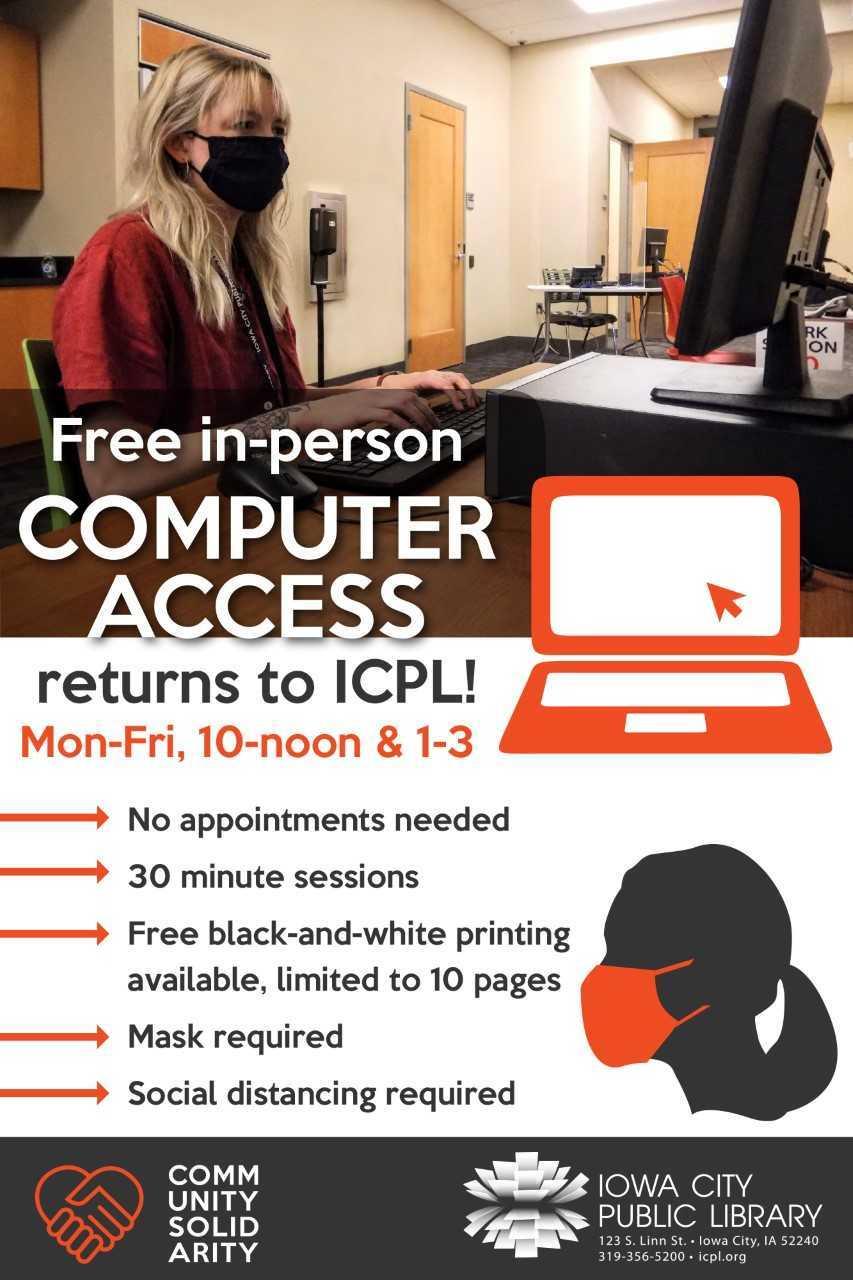 As part of the phased re-opening of the Iowa City Public Library, computer access will be available beginning October 13. After Curbside Pickup and the success of Lobby Grab and Go, providing access to public Internet computers is the next service priority to our community. The details of Computer Access are:
Hours of operation: Monday-Friday, 10 a.m. -noon, 1 p.m. - 3 p.m. 
Capacity: 5 computer stations.
Session Length: 1/2 Hour, rolling sessions, no extensions.
Registration: No advance signup.  Walk-ins only.
Computer Sign-In: Patrons sign in with their library card as usual. Guest passes are available.
Printing: Free black-and-white printing available, limited to 10 pages.
Headphones and charging cords are available for checkout.
Masks and social distancing are required.
To use the Computer Access service, enter through the lobby doors on Linn Street and check in at the welcome desk with Library staff.
For more information, call the Library Mondays through Saturday between 10 a.m. and 6 p.m. at 319-356-5200.