Posted by Meredith on Monday, Sep 30, 2013
On October 3, 2013, millions of adults and children will gather around the U.S.A. to set a new world record for Largest Shared Reading Experience and to support childhood literacy as part of Jumpstart's Read for the Record. Once again, the Iowa City Public Library is thrilled to host our own Read for the Record storytime.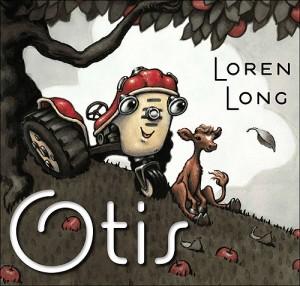 Jumpstart's Read for the Record, presented in partnership with the Pearson Foundation, shines a much-needed spotlight on America's early education achievement gap and highlights Jumpstart programs as a way to help lessen this gap. Since 2006, the campaign has raised more than $8 million for early education programs and provided 1.2 million books for children in low-income neighborhoods.
This year's Read for the Record selection is Otis by bestselling author/illustrator Loren Long. Otis tells the story of a tractor who finds his blissful life on the farm challenged by a bigger, better tractor. Unique characters coupled with Long's classic illustrations, make this picture book an unforgettable tale of friendship and perseverance.
Be part of this record-setting event and join us Thursday at the Library!
Read for the Record with Otis
Thursday, October 3
3:30-4:00 p.m.
Children's Room
###
Follow us:
Facebook
www.facebook.com/icpubliclibrary
Twitter
twitter.com/ICPL