Language Learning
Language Learning
Key
All resources are available for use within the Library. Resources marked with require a Resident* Library Card.
*Resident areas include Iowa City, Hills, University Heights, Lone Tree, and rural Johnson County.
L
For kids, Little Pim is a child-focused foreign language learning program. It's an extension of Mango Languages.
M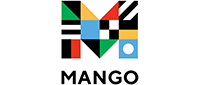 Lessons in 70-plus languages, including English. Includes specialty courses, such as medical Spanish, and full-length theatrical movies with subtitles and enhanced instruction. Download the Mango Languages app to use on mobile devices.