Test Preparation
Test Preparation
Key
All resources are available for use within the Library. Resources marked with require a Resident* Library Card.
*Resident areas include Iowa City, Hills, University Heights, Lone Tree, and rural Johnson County.
B
Adults receive live online help from trained adult education specialists in areas such as resume and cover letter writing assistance, MS Office skill-building, core subject education in math, science, social studies, and English/language arts, in both English or Spanish. The Adult Learning Center also provides US Citizenship testing, and high school equivalency testing.

HelpNow is a unique tutoring, homework help, skills building, and studying suite designed to assist patrons of all ages succeed. Live online help from tutors. Tutoría en español.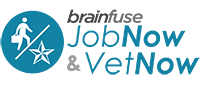 JobNow provides live online assistance and powerful tools for job seekers such as live interview coaching, resume lab, and other career resources. VetNow supports veterans and their families with navigating the VA bureaucracy, providing academic tutoring, and employment transition assistance.