One Community, One Book
One Community, One Book is a Johnson County reading project in the fall sponsored by the University of Iowa Center for Human Rights (UICHR).
Browse previous One Community, One Book selections
Read More About One Community, One Book
2019 Selection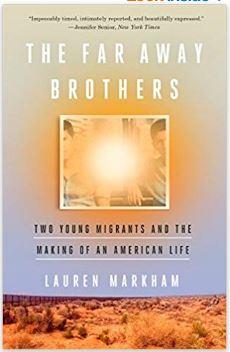 The Far Away Brothers: Two Young Migrants and the Making of an American Life
by Lauren Markham
The deeply reported story of identical twin brothers who escape El Salvador's violence to build new lives in California--fighting to survive, to stay, and to belong. Growing up in rural El Salvador in the wake of the civil war, Ernesto Flores had always had a fascination with the United States, the faraway land of skyscrapers and Nikes, while his identical twin, Raul, never felt that northbound tug. But when Ernesto ends up on the wrong side of the region's brutal gangs he is forced to flee the country, and Raul, because he looks just like his brother, follows close behind--away from one danger and toward the great American unknown. In this urgent chronicle of contemporary immigration, journalist Lauren Markham follows the seventeen-year-old Flores twins as they make their harrowing journey across the Rio Grande and the Texas desert, into the hands of immigration authorities, and from there to their estranged older brother's custody in Oakland, CA. Soon these unaccompanied minors are navigating a new school in a new language, working to pay down their mounting coyote debt, and facing their day in immigration court, while also encountering the triumphs and pitfalls of life as American teenagers--girls, grades, Facebook--with only each other for support. With intimate access and breathtaking range, Markham offers a coming of age tale that is also a nuanced portrait of Central America's child exodus, an investigation of U.S. immigration policy, and an unforgettable testament to the migrant experience.
All Iowa Reads
All Iowa Reads encourages Iowans to read and discuss a single title during the year.
Browse previous All Iowa Reads selections
Read More About All Iowa Reads
2020 Adult Selection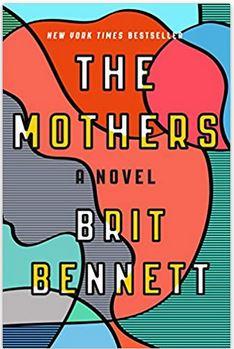 The Mothers
by Brit Bennett
A dazzling debut novel from an exciting new voice, The Mothers is a surprising story about young love, a big secret in a small community--and the things that ultimately haunt us most.
2020 Young Adult Selection
Hey, Kiddo
by Jarrett J. Krosoczka
In kindergarten, Jarrett Krosoczka's teacher asks him to draw his family, with a mommy and a daddy. But Jarrett's family is much more complicated than that. His mom is an addict, in and out of rehab, and in and out of Jarrett's life. His father is a mystery -- Jarrett doesn't know where to find him, or even what his name is. Jarrett lives with his grandparents -- two very loud, very loving, very opinionated people who had thought they were through with raising children until Jarrett came along.
2020 Kids Selection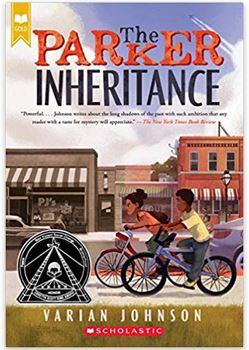 The Parker Inheritance
by Varian Johnson
Twelve-year-old Candice Miller is spending the summer in Lambert, South Carolina, in the old house that belonged to her grandmother, who died after being dismissed as city manager for having the city tennis courts dug up looking for buried treasure--but when she finds the letter that sent her grandmother on the treasure hunt, she finds herself caught up in the mystery and, with the help of her new friend and fellow book-worm, Brandon, she sets out to find the inheritance, exonerate her grandmother, and expose an injustice once committed against an African American family in Lambert.