Posted by Kara on Tuesday, Nov 13, 2018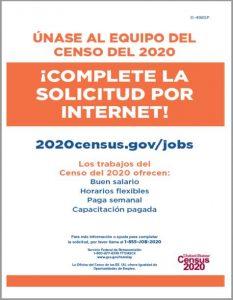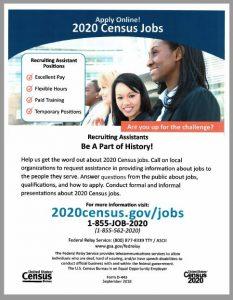 2020 will be here before we know it and the US Census Bureau is ready to count! Right now, they need to count on people applying for jobs to conduct the 2020 Census. For more information, navigate to 2020census.gov/jobs or call 1-855-JOB-2020 (1-855-562-2020).
Please help get the word out about Census jobs. Feel free to print and post the flyers attached on this post or call the Census Bureau. They will email PDFs for you to print and post.
According to the Census 2020 timeline, the Census Bureau is currently seeking recruiting assistants, office operations supervisors and clerk positions for offices that will open in January 2019. In January 2019, they will begin recruiting for census taker positions for address canvassing. In the Summer of 2019 they will be recruiting several thousand people for more address canvassing.
I checked online, and the jobs in Johnson County, Iowa are paying $15 per hour and there is reimbursement for work-related mileage and expenses.