Posted on Saturday, Jan 26, 2013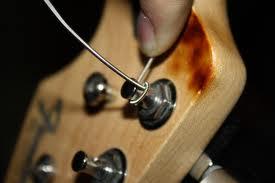 Attention guitar players!
West Music stores in Coralville and Marion are partnering with D'Addario Strings to offer a one-day food drive and free restring event for acoustic and electric guitars.
Whether you've got an old acoustic gathering dust in the corner, or you just broke your strings from rocking so hard, pick it up and contribute to The Crisis Center of Johnson County (or the HACAP Food Reservoir in Hiawatha, if you stop by the Marion location). Head to either West Music location between 10 AM and 8 PM on Wednesday, January 30 and bring either four canned good or non-perishable food items or a $5 donation. Only one 6-string acoustic steel-string guitar or one 6-string electric guitar per customer, and the offer only lasts as long as the supply.
Maybe someday you'll contribute to the Local Music Project using those shiny new strings... :)