Posted by Karen on Tuesday, Oct 10, 2017
Parents who are expecting the pitter-patter of little feet are invited to the Iowa City Public Library's Belly Babies.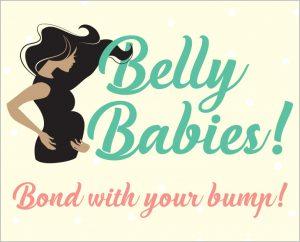 This is a pre-birth class held in the Children's Storytime Room each Saturday afternoon from 3-4 pm.
The topic this Saturday, November 4, 3 to 4 p.m.: Staying Fit & Fabulous, with certified yoga teacher Jenna Gibbs.
Join certified prenatal yoga teacher and University of Iowa College of Public Health researcher, Jenna Gibbs, as she discusses creative ways to stay active despite appetite changes, discomfort, & fatigue throughout all stages of pregnancy. Jenna is a mom to 2 month old Gracie, and teaches yoga at the University of Iowa and Downward Dog Yoga in Coralville.
Families at any stage are welcome, whether it's your first or later child!
Categories
Recent News