Posted by Casey on Wednesday, Aug 30, 2017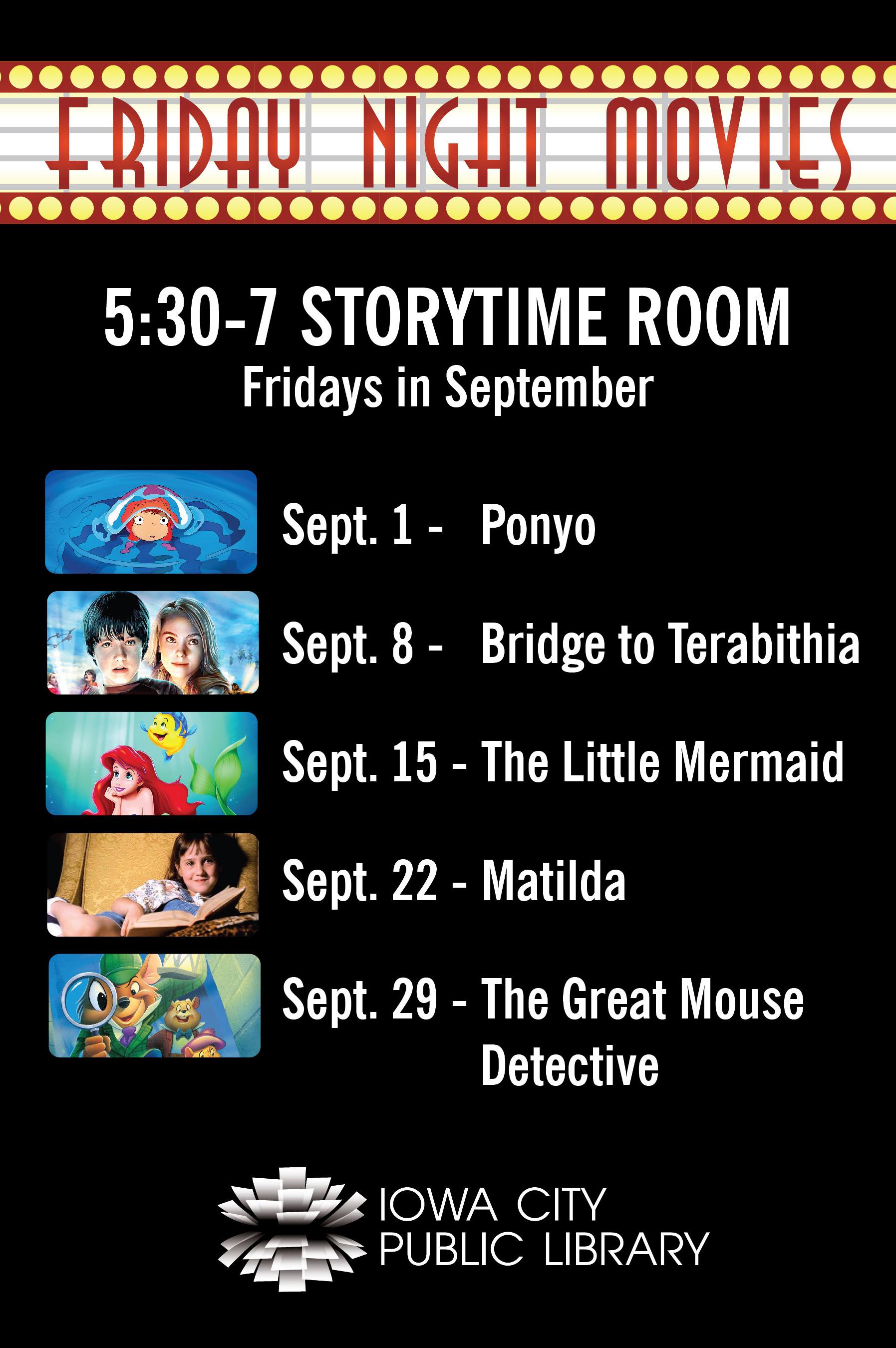 Our new Friday Night Movie series is starting this upcoming Friday, September 1st! Every Friday evening starting at 5:30 we will be showing a movie in the Children's Storytime Room. While we will not be serving snacks you are always welcome to bring your own.  Floor cushions, stuffed friends, pillows and blankets are welcome as well.
This month we are showing Ponyo, Bridge to Terabithia, The Little Mermaid, Matilda and The Great Mouse Detective.For a sneak peak at the other films we will be showing this fall be sure to check out the ICPL Online Calendar.
Categories
Recent News