Casey
Casey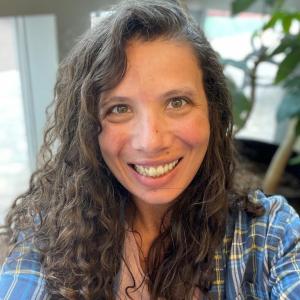 Interests:
Picture Books, Board Books, Early Readers, Graphic Novels, Young Adult, Classics, Read Woke, Fantasy, Nature, LGBTQ+, Music, Gardening, Memoir, Humor, Horror, Crafts, Cookbooks
About Me
Hi, my name is Casey. I am a Librarian in the Children's Department. You can generally find me downtown at the Children's Desk, StoryJAMing, helping with programming, or doing storytime at one of our community preschools. When I'm not out and about, I'm behind the scenes ordering books for our youngest readers. 
I enjoy reading books of all shapes and sizes but have a particular interest in picture books, board books, early chapter books, graphic novels, manga, and young adult literature--basically, if it's written for young people, I'm there! Other reads I enjoy include gardening, cooking, crafting/DIY, nature, art, humorous memoirs, horror, and fairytale retellings.