Posted by Manny on Wednesday, Sep 22, 2021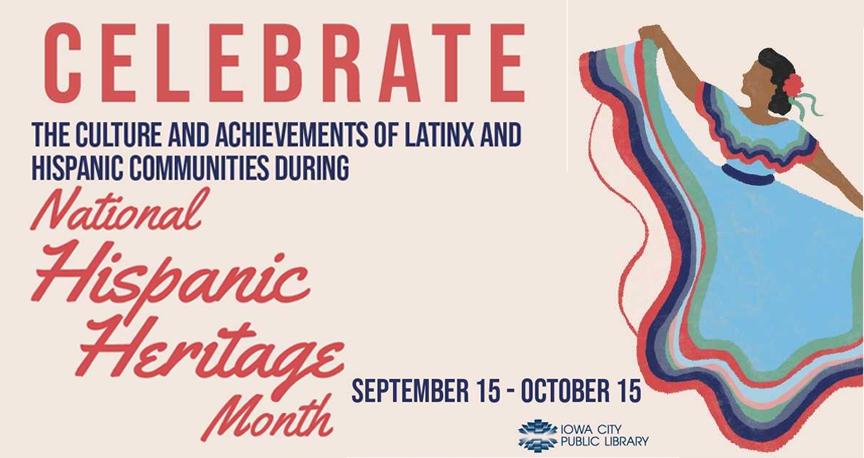 Celebrando a las y los Latinos en los Estados Unidos de Norteamérica!  
National Hispanic Heritage Month is celebrated in the United States each year from September 15 to October 15 to recognize the histories, cultures, and contributions of Americans with roots in Spain, Mexico, the Caribbean, and Central and South America. 
To celebrate Hispanic and Latinx Heritage Month, the Iowa City Public Library put together several activities to commemorate and recognize the presence and contribution of the Latinx community in Iowa.  
Book discussion: "The Line Becomes a River - Dispatches from the Border" by Francisco Cantu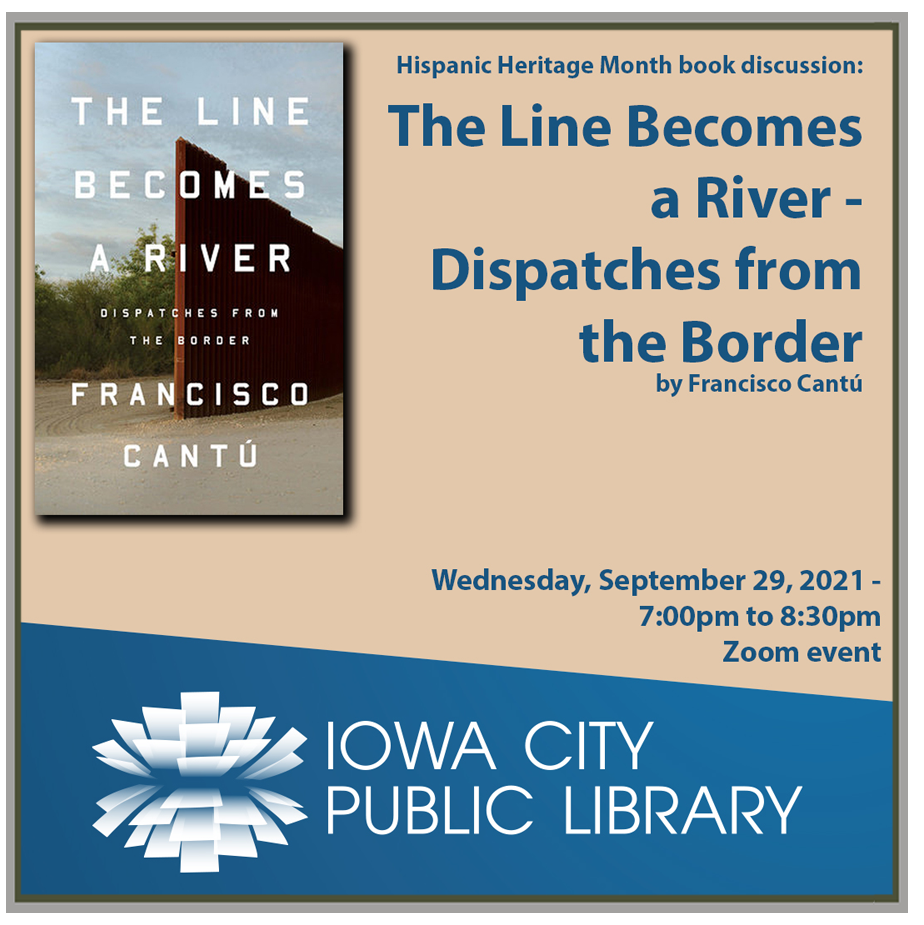 On Wednesday, Sept. 29, at 7 p.m. join the City of Iowa City Equity & Human Rights Division and
ICPL for a discussion of "The Line Becomes A River" by Francisco Cantu as part of Hispanic and Latinx Heritage Month. The discussion will be led by Claudia Schabel of Schabel Solutions.  
**Unlimited digital copies of the ebook and eAudio are available on Libby for patrons with Digital Johnson County access **. 
This discussion will take place on Zoom, and registration is required. Zoom details will be provided on the reservation confirmation. 
This event is open to the public. 
Kanopy Latinx ICPL Selection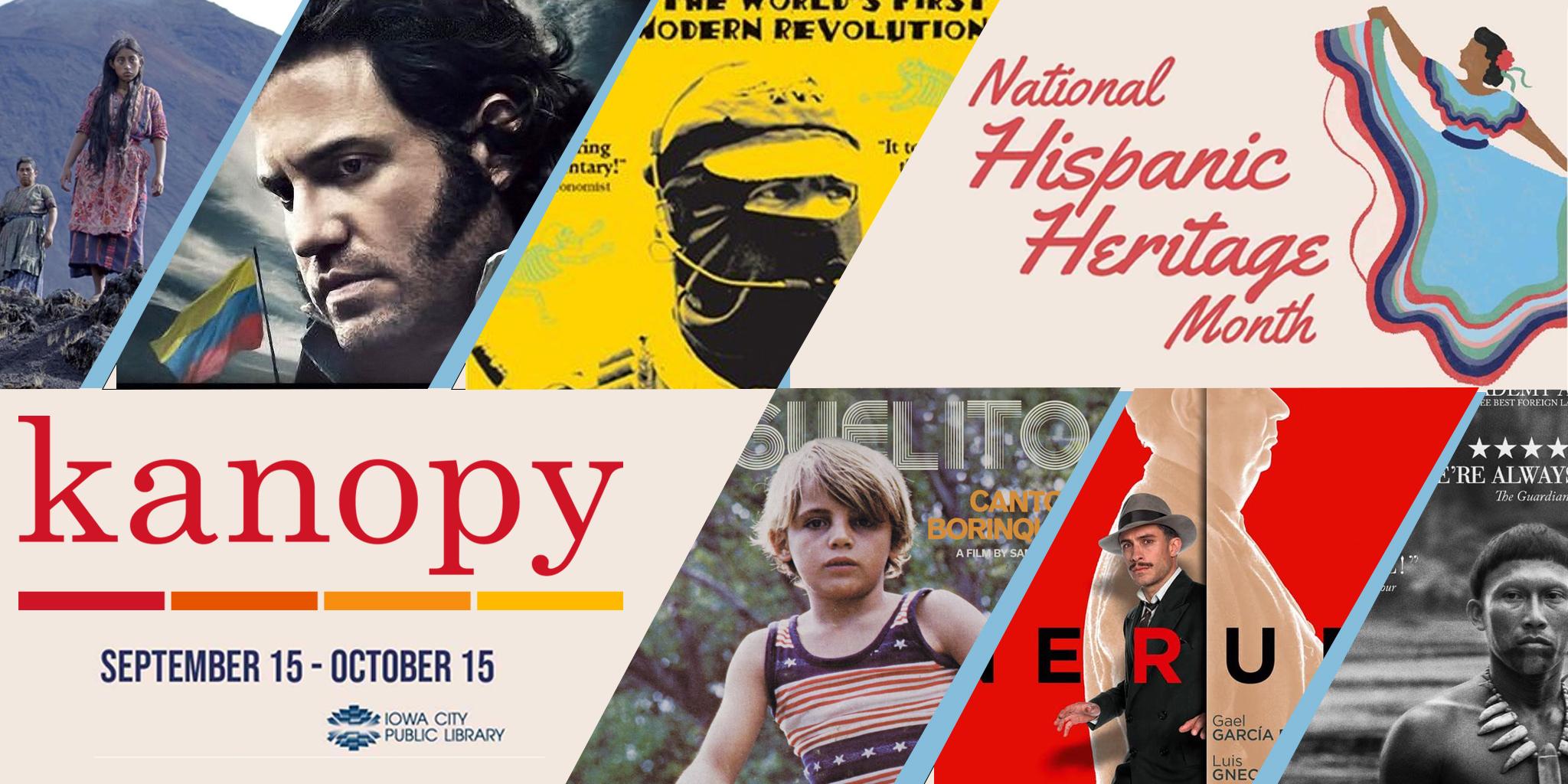 There's no better time than now to acquaint yourself and get informed with all of Latinx and Hispanic culture. 
But, I'm sure that many of you might not know where to start. That's where we come in. We've built a list of twenty movies catered just for you this month through Kanopy. 
You can access Kanopy for free with your Library Card at icpl.kanopy.com and we hope you'll explore the wide range of content we've built for this month. Enjoy! 
Neruda 
Embrace The Serpent 
Ixcanul 
Miguelito 
The Death of Pinochet 
When Two Worlds Collide 
The Liberator 
First Lady of The Revolution 
Havana Hip Hop Underground 
Green Days By The River 
A Place Called Chiapas 
The Rise and Fall of the Brown Buffalo 
Landscape Film: Roberto Burle Marx 
Los Ofendidos 
Connected by Coffee 
I Dream In Another Language 
We Like It Like That 
Viridiana 
I Will Be Murdered 
Memories of a Dreamer 
Spanish Bilingual Storytime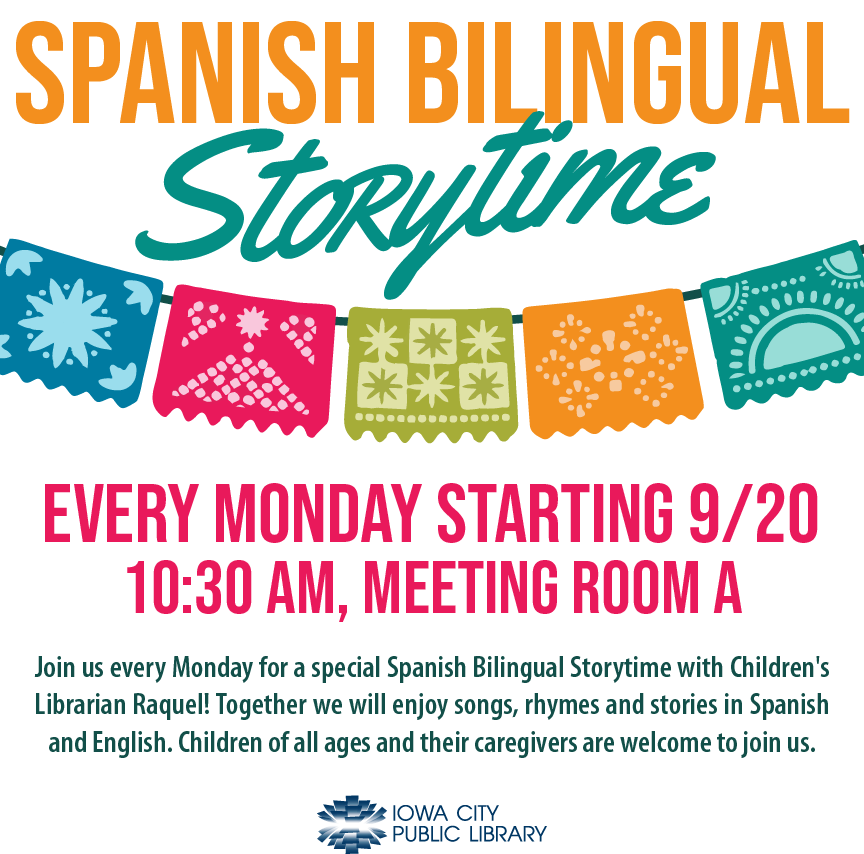 Join us every Monday for a special Spanish Bilingual Storytime with Children's Librarian Raquel! Together we will enjoy songs, rhymes, and stories in Spanish and English. Children of all ages and their caregivers are welcome to join us. 
Masks are required for all individuals over the age of two. The social distancing between groups in attendance is encouraged. In order to allow for social distancing, attendance will be limited. 
This program will be live broadcast on the Library Channel for attendance from home. https://www.youtube.com/user/thelibrarychannel 
September 27, 2021 - 10:30 to 11:00 a.m. 
October 4, 2021 - 10:30am to 11:00am 
October 11, 2021 - 10:30am to 11:00am 
Spanish language reading: Lina Meruane 
Monday, October 4, 2021 - 
7 to 8:30 p.m. 
Meeting Room A 
The acclaimed Chilean novelist Lina Meruane, Ida Beam Distinguished Visiting Professor at the University of Iowa, will present her work in Spanish. Free and open to the public. Presented by the MFA Spanish Creative Writing Program of the University of Iowa. 
This event is open to the public. 
Latin American Music and Storytelling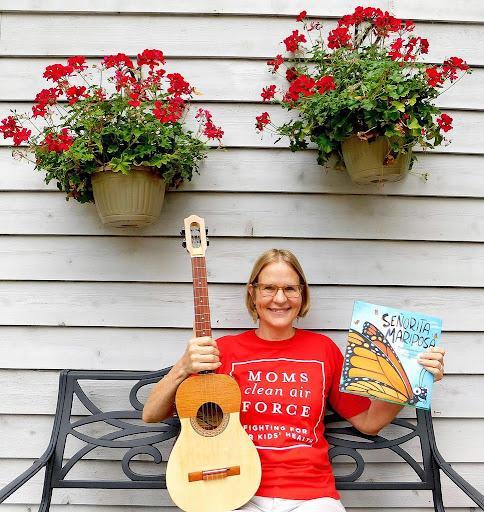 with Karin Stein 
Saturday, October 9, 2021 - 10:30 to 11:30 a.m. 
Meeting Room A, Meeting Room B, Meeting Room C, Pedestrian Mall 
Join us this morning for a very special outdoor Storytime celebrating Hispanic Heritage Month with Colombian musician Karin Stein. She will present a bilingual, family-friendly, music and storytelling program right on the pedestrian mall! Ms. Stein is part of a group called EcoMadres. Ecomadres is a group of mothers and fathers who fight for clean air and the health of our children. 
Stein will read the picture book, "Señorita Mariposa", about the monarch butterfly migration based on an original, bilingual song by Mister G. She will also share her passion and talent for Latin American music through an interactive concert to be enjoyed by the whole family! 
Migration is Beautiful Display 
Until October 15 you can come with your family and friends to visit the Migration is Beautiful, display that is located on the first floor of the Library during regular hours.  
Migration is Beautiful tells the story of immigrants to Iowa from Latin America in the early 1900s.  It was created from the Mujeres Latinas Project, which started in 2005 at the Iowa Women's Archives to collect and preserve primary source materials about the history of Latinas and their families in Iowa.  The display highlights stories gathered from oral history interviews with Iowa Latinas, as well as their letters, memoirs, and photographs.