Posted by Jason on Tuesday, Sep 28, 2021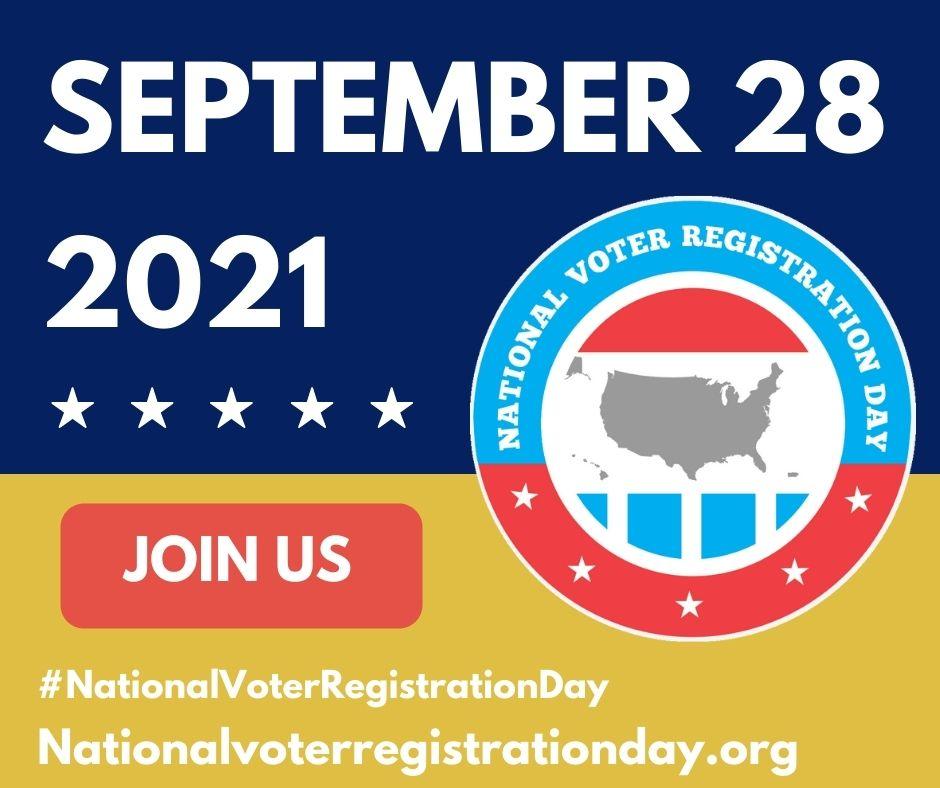 Today we celebrate National Voter Registration Day as part of a massive cross-country effort to register voters ahead of critical state and local elections in 2021 and midterm elections in 2022.
Every eligible American voter should have the option to exercise their right to be heard at the ballot box, and National Voter Registration Day is the right day to start by getting registered. Communities across the country, in all 50 states and D.C., are planning to use National Voter Registration Day to get registered and get #VoteReady.
League of Women Voters of Johnson County, Iowa and the Iowa City Public Library are proud to be a National Voter Registration Day partner. On September 28, from 12:30 to 4:30 p.m. join us in the lobby where League of Women Voters of Johnson County, Iowa volunteers will be on hand to help ensure everyone is informed about elections and voting changes as well as register new voters and update voter registrations.
If you are unable to attend today, the Iowa Secretary of State website and the Johnson County Auditor website have many resources to answer your questions or get you registered. Iowa City Public Library is also happy to help and can be reached on our Ask Us page or at the Info Desk on the 2nd floor. 
Categories
Recent News