Posted by Candice on Wednesday, Oct 16, 2013
First disclaimer: I am one billionty percent biased in this review.
Second disclaimer: I haven't even listened to the entire recording that I'm recommending to you, but I already know that I love it.
I'll admit that I am not the most adventurous when it comes to music. I listen to new stuff and buy things based on reviews or recommendations, but in general, I already know what I like, I stick with it, and occasionally add to the 'I like' category when I want. I'm not ashamed to admit this! Yes, all those Spiritualized CDs sound similar...and they do it really, really well, so I continue to buy and listen! Yes, some of the songs I listen to when I run are the exact same songs I listened to when I ran in high school...still good to run to! The music is more than something to listen to...it's a pick-me-up, a warm blanket, a reliable friend.
And Pearl Jam is my bff. We've been constant companions for over 20 years now. I have run, literally, thousands of miles with PJ (now you know why I run so much). I've traveled to concerts and met great people because of PJ. I have postered my locker, clothed my abdomen, and stickered my car with symbols and pictures of PJ, proclaiming my devotion and gratitude to anyone who might see! I schemed to meet my husband-to-be because he reminded me of Eddie Vedder; he (my husband, that is) invited me to his dorm room to listen to Pearl Jam bootlegs, and here we are, 20 years later, in harmonious bliss!
There's no real way to defend or explain why you like the music you like, and I don't think you need to. You just enjoy it, and be happy that it exists. I have no musical talent at all, so my appreciation is simply as a listener. I like the music. I like the words. I like the songs. Solidly grounded in classic rock with a flash of punk, a bit of a diy ethic, strong morals and good storytelling. Is it corny to say that it's part of my life? Maybe. But it's more than just music...it's the emotions, thoughts, moments and memories that go with it.
As I get ready to listen, I recognize this album as a gift. Sure, it's one I bought myself, but with all that comes with it, it's worth so much more than I paid.
Go on, give it a listen...and tell me, what's on your turntable or playlist that you love?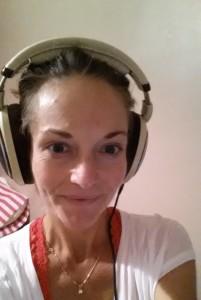 Recent News