Posted by Candice on Thursday, Mar 23, 2023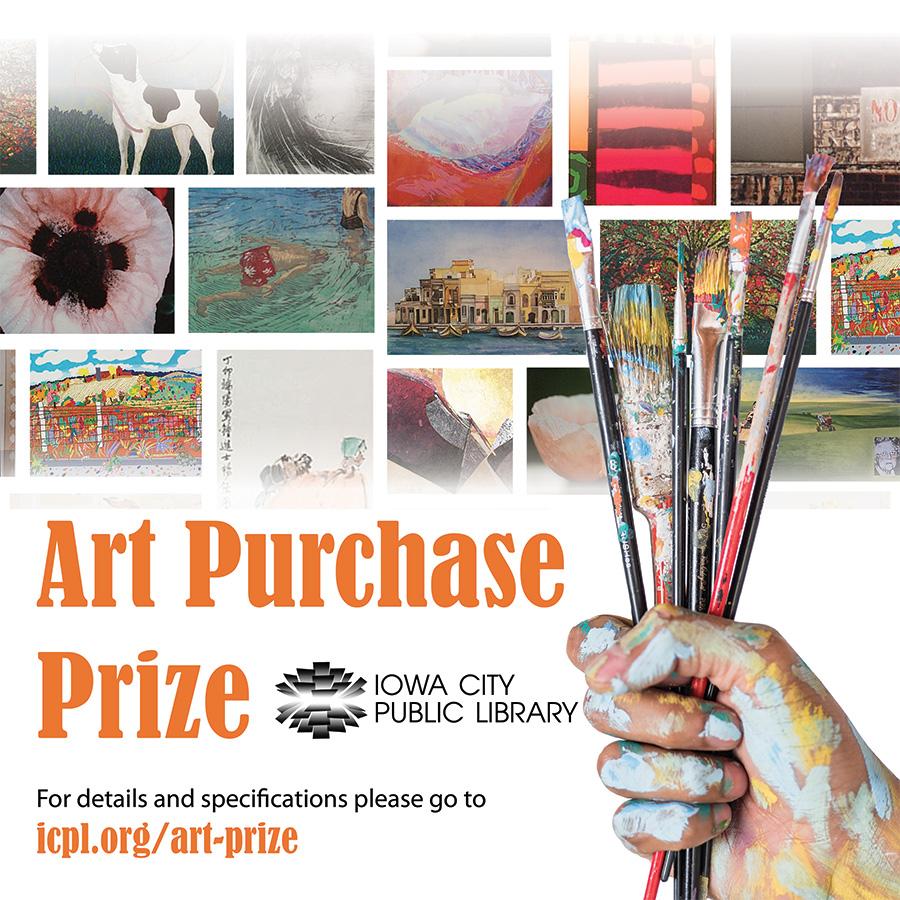 Local artists, it's that time of year...the Library's Art Purchase Prize contest is right around the corner!
Help us do a spring refresh of our Art To Go collection by entering your art.
Artists over 18 who live, work, or exhibit in the Iowa City area can enter two works, and submissions will be accepted from April 1 to April 28. Artworks should be original, and suitable for covering in Plexi and framing. Finished works (unframed, but including any matting) should be at least 12 x 12 and smaller than 34 x 34. Pricing should not exceed $300. The Library takes responsibility for covering and framing the art. Entries (in the form of digital images) can be emailed to candice-smith@icpl.org
There will be two rounds of judging, and the winning pieces will be added to our Art To Go collection, where they can be checked out and enjoyed by all ICPL cardholders.
Click here for more information, including specific criteria and timeline.
If you have any questions, please contact Candice Smith at candice-smith@icpl.org or 319-887-6031.
Categories
Recent News