Posted by Manny on Friday, Oct 6, 2023

Hello, Iowa City book lovers and eco-champions!
Get ready for a delightful blend of books, bikes, and a better environment! The Iowa City Public Library, in collaboration with the City of Iowa City's Climate Action and Outreach division and the ever-supportive Iowa City Public Library Friends Foundation, proudly presents: The Book Bike!
Picture this: a vibrant, mobile Library branch on wheels. But not just any wheels – pedals! That's right, we're taking our love for books and our pledge for a greener tomorrow to the streets. Whether you're strolling through markets, lounging in parks, or attending a local event, keep an eye out for this pedal-powered treasure. The Book Bike aims to spread knowledge and eco-awareness throughout our beloved Iowa City.
In the words of Sam Helmick, our Community & Access Services Coordinator, "The Book Bike symbolizes two of our community's core values: fostering an informed citizenry and promoting sustainable practices." So whether you're itching for a fresh read, keen on diving into digital content, or just curious about upcoming Library events, the Book Bike is here to serve. And hey, if you're looking to jump on the climate action train, this little mobile marvel is packed with information and ways to dive right in. Don't forget to sign up for the Climate Action newsletter to keep your finger on the pulse of Iowa City's eco-moves!
Our heart swells with gratitude for the City of Iowa City's Climate Action and Outreach division and the Iowa City Public Library Friends Foundation. We're more than just partners; we're a team with a shared vision for a knowledgeable and green community.
Hungry for more info? Dash over to icpl.org/book-bike to stay in the loop. See you on the streets, book lovers and eco-enthusiasts!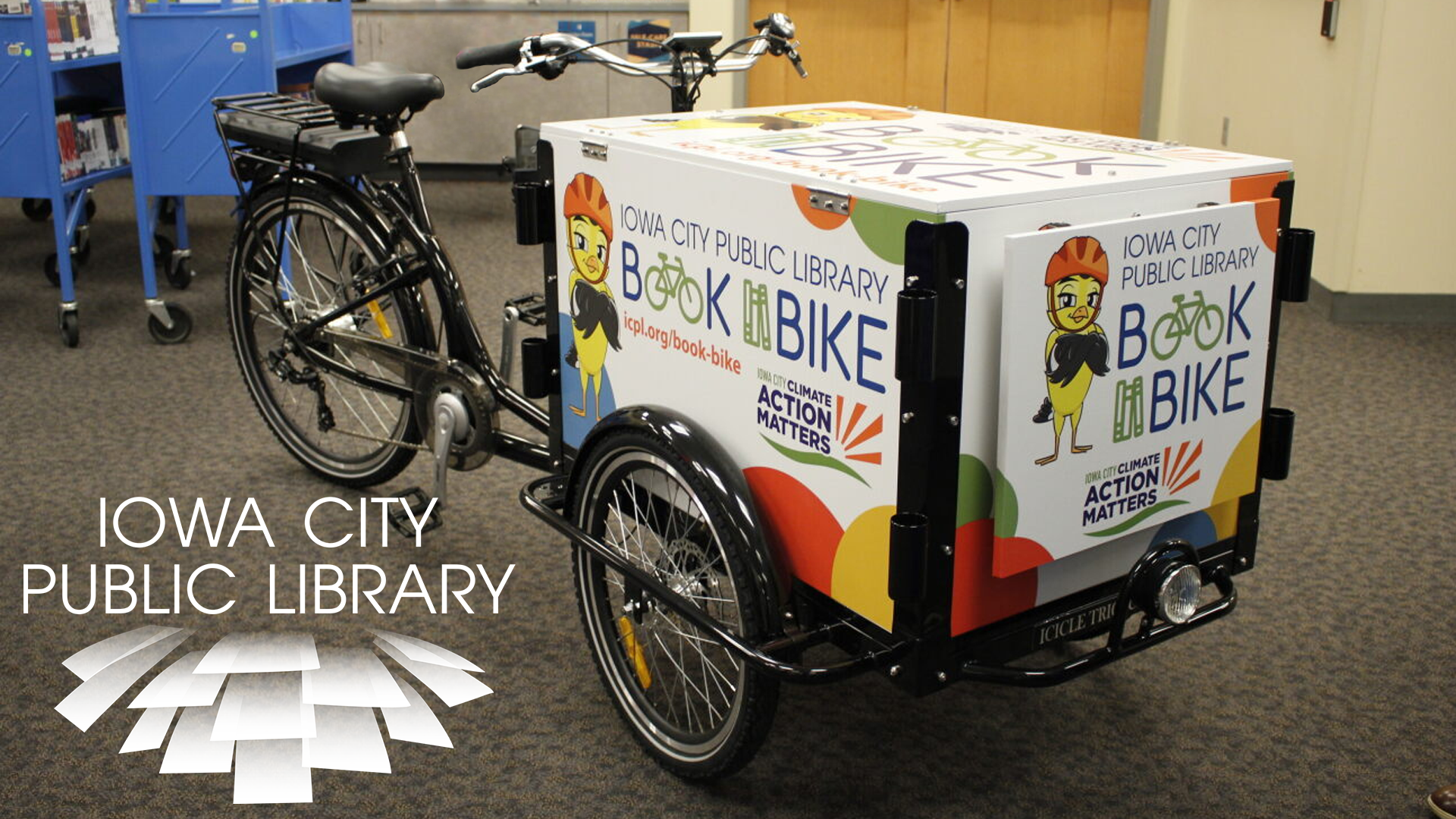 Categories