Posted by Candice on Wednesday, May 13, 2020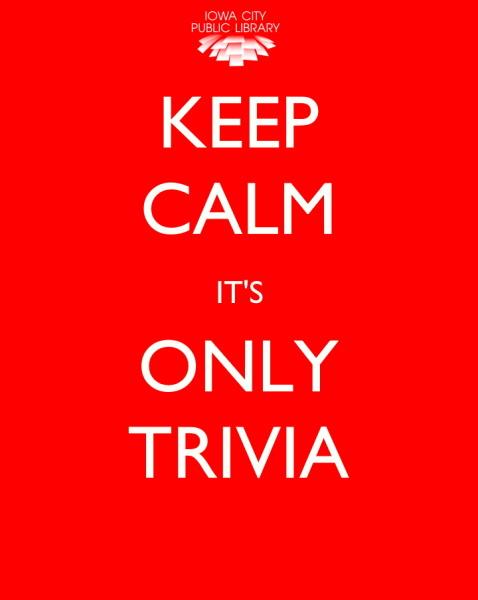 Are you missing your regular pub quiz? Are you interested in local history? Do you like testing your knowledge against a set of somewhat obscure questions, in a low-stakes environment (you don't even have to keep score!), with a group of fun people, from the comfort of your own home?
Then join us for a local history trivia night! May is usually when the Library celebrates Irving Weber Days, in honor of Iowa City's favorite local historian. What better way to do this than by doling out facts about his beloved town, many of them taken from his own articles!
We'll meet via Zoom on Thurday, May 21, starting at 7 p.m. We will follow a fairly standard quiz template, with approximately six rounds of 4-5 questions covering various Iowa City-related topics, as well as a Pick Six and an Elimination round. Winners get to brag a little, everyone gets to learn a little!
Registration is required, and a Zoom invite will be sent out the day before the event. If you have questions, you can contact us, or email me at candice-smith@icpl.org
Categories
Recent News