Posted by Casey on Friday, Jan 12, 2018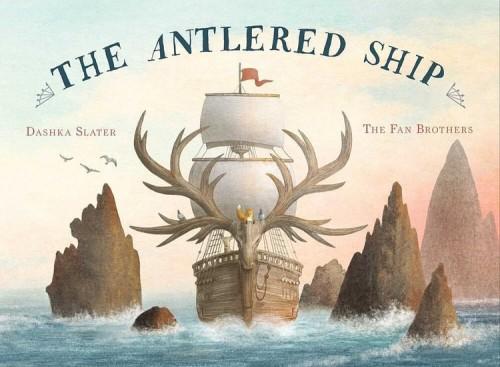 Prepare to go on a quest seeking the answers to Marco the fox's world of questions. The journey may be tough, and you may go hungry. But in the end you'll be much wiser, though the questions have changed and many have gone unanswered. The Antlered Ship serves as a lovely reminder that the journey is just as if not more important than the destination.
As lyrical as it is visually stunning The Antlered Ship delivers a narrative packed with multiple juxtaposed tones. Humor and gloom walk hand in hand, existentialism meets realism and whimsy, danger. The art and text perfectly compliment each other with the Fan brothers bringing great emotive depth to their otherwise non anthropomorphic animal characters.
Be sure to check out the Terry and Eric Fan's works from 2016, The Night Gardener and The Darkest Dark , and if The Antlered Ship is your favorite be sure to vote in our Mock Caldecott awards by January 31st. 


Categories