Posted by Olivia on Friday, Nov 19, 2021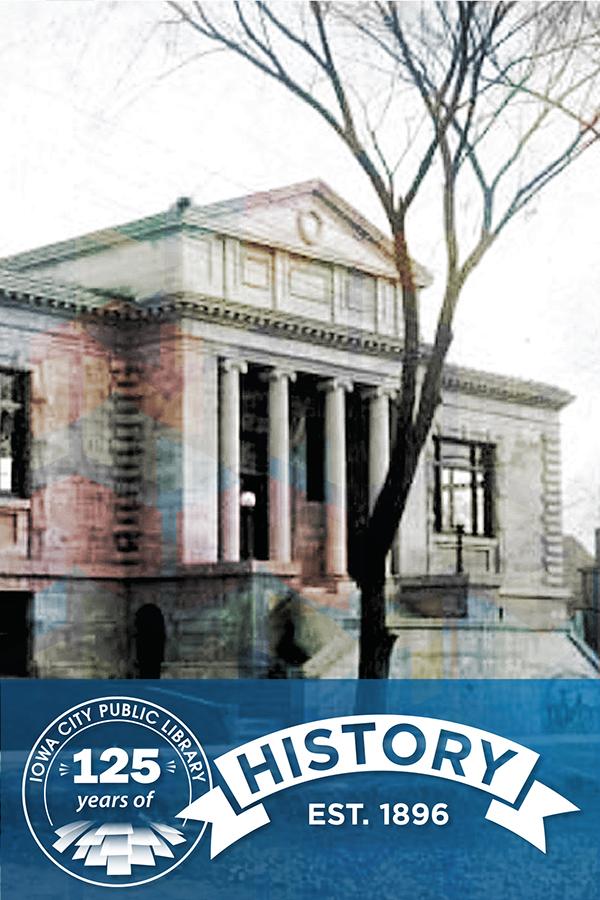 1960 – 1965
By the early 1960s, it was clear to Librarians at the Iowa City Public Library that there needed to be an addition to the original Carnegie building. In 1962, the Library unveiled plans for an addition to the public. The addition plans added 14,000 square feet to the 8,000 square feet Carnegie building, one-fourth of which would be used for a children's room. When the issue went on the ballot later that year, over 80 percent of voters approved the bond – well over the 60 percent necessary to pass it. 
Although we don't have many records from Library Director Joyce Nienstedt during the construction of the addition, it appears as though her ideas were almost unanimously agreed to by the board, making her very influential in the construction process. In 1963, the Library was to be closed for three months to allow for major renovations to take place. Library staff ran a campaign that encouraged patrons to check out books for five to six weeks because, as Nienstedt said, "It's much easier to move a slip of paper… than to move the book itself." The addition was finished in September of 1963, and a dedication service was held in November.
In 1964, Nienstedt resigned from her position as Director. She said that the last goal, "I had set up when I had came here has been achieved." She was replaced by Director Sallie Helm, who had previously been the Head of her department at the University of Iowa Libraries.
1965 – 1970
At Helm's first board meeting, she suggested that the Iowa City Public Library extend their service beyond city limits. Within the year, the Library agreed to head a fourteen-county cooperative library system in Eastern Iowa, which was called the Seven Rivers Library system. This program increased the amount of books available to smaller libraries in the program by up to ten times. As the head of the program, it also brought extra funding into the Iowa City Public Library, to support the staff and collection. One of Helm's goals as Director was to see the Library become a vibrant community cultural center. As one of her many arts and community-based programs, Helm started the lending art collection that is maintained to this day.
In 1967, Iowa City and Johnson County began having a hard time coming to an agreement on a contract for rural library services. The City Council told the Library to stop selling non-resident cards, but the Library Board decided to not follow that decision and continued to provide library service to non-residents. This led to some tension between the City Council and the Library, as well as a budget cut. The issue of providing non-resident service came to a tentative close in 1969. In 1967 the Library also began offering "Shut-In" Services, where patrons would call to request materials and volunteers would deliver them to their home address. This "Shut-In" Service was a precursor to our current At-Home service.  
In 1968, Helm resigned from her position as Director and was replaced by Mary Croteau. Iowa City Public Library continued to grow under Croteau's care. In 1969, the Library began opening on Sundays for the first time in over 30 years. Sundays quickly became the most popular time for family visits and special events. Croteau moved the Young Adult room and hired a new Young Adult Librarian who focused on programming and working directly with teens. She also grew the Seven Rivers Library system to have 34 member libraries by 1970.
To read more about the history of the library, take a look at our timeline or check out Lolly Egger's book, A Century of Stories.
Categories