Posted by Kara on Wednesday, Sep 6, 2017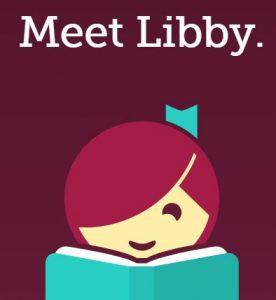 Over the weekend I was cleaning out a cabinet and found an old Windows 7 laptop that I used to read eBooks from the Library via OverDrive. The laptop hadn't been turned on since about 2012. When I started exploring, I felt a bit like Rip Van Winkle must have felt when he woke up – it was a different world! Windows 7, OverDrive Media Console, Adobe Digital Editions, Adobe Reader 9. Yikes!
This made me think about how I currently read and listen to books via OverDrive. I recently switched over to the Libby app from OverDrive on my android cellphone. It is a perfect interface for the OverDrive catalog of eBooks and eAudiobooks from the Iowa City Public Library. I can easily switch between searching for books and reading or listening to what I have checked out. I can also easily search, via the Library's app called MyICPL, for an OverDrive book and place a hold or check it out.
Now my biggest problem is when two holds come in at once and I have to decide which book to read first. What a change from 2012!
And an extra bonus, my 2005 mini van was "retired" to city-duty only recently so I have a different set of wheels. Now I push a button, the car turns on, my Libby app talks to the Toyota Entune app, and the Overdrive eAudiobook starts playing on my car speakers. It's like magic!
Note – The OverDrive Libby app and MyICPL apps are both available in the Google Play Store and Apple App Store.
Categories
Recent News