Posted by Brian on Thursday, May 30, 2013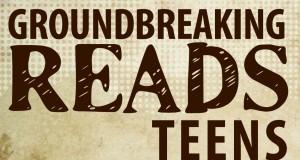 The 2013 Groundbreaking Reads Teen Summer Reading Program begins on Saturday, June 1st and runs through the end of July.  For the first time ever, you will be able to register yourself online.  Online registration went live on Tuesday.  Registration is really easy.  The only information that we're asking for is your name, phone number, age and what school you go to.  Register now!
To kickoff the Summer Reading Program, join us at United Action for Youth (410 Iowa Ave) for a farewell showcase performace by the hip hop FlyCamp Dance Group on Saturday, June 1 from 3-5.  Shawn Wright, instructor/choreographer of the dance team, promises a show full of great talent that you don't want to miss!  Also, it's completely free.  I'll be there signing people up for SRP too.  Hope to see you there!
Recent News