Posted on Monday, Jun 3, 2013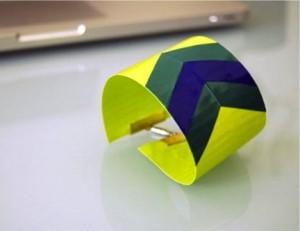 Back by popular demand, we will be creating some totally crazy duct tape stuff on Tuesday, June 4 from 2:00-3:00 PM in Meeting Room B.
All materials are provided: I'll have grommets, clasps, and earring hardware to make bags and jewelry, as well as cardboard and fabric to make bags or purses. Of course, there will be LOTS of SUPER SWEET duct tape, so the sky is the limit!
I mean, somebody made a duct tape Mount Rushmore. And the Stuck at Prom scholarship will award you a $5,000 scholarship if you make a super sweet duct tape prom dress. It's totally worth stopping by the library to learn and share some duct tape skills!
Recent News