Posted by Sam on Thursday, Jan 12, 2023
On Monday, Oct. 31, 2022, Katie Roche officially began her role leading the Iowa City Public Library Friends Foundation. Roche previously served as the Development Director for The Englert Theatre, a position that she has held for the last 11 years. While serving at the Englert, Roche also served as the Development Director for Strengthen · Grow · Evolve, the joint capital and programmatic campaign of The Englert and FilmScene.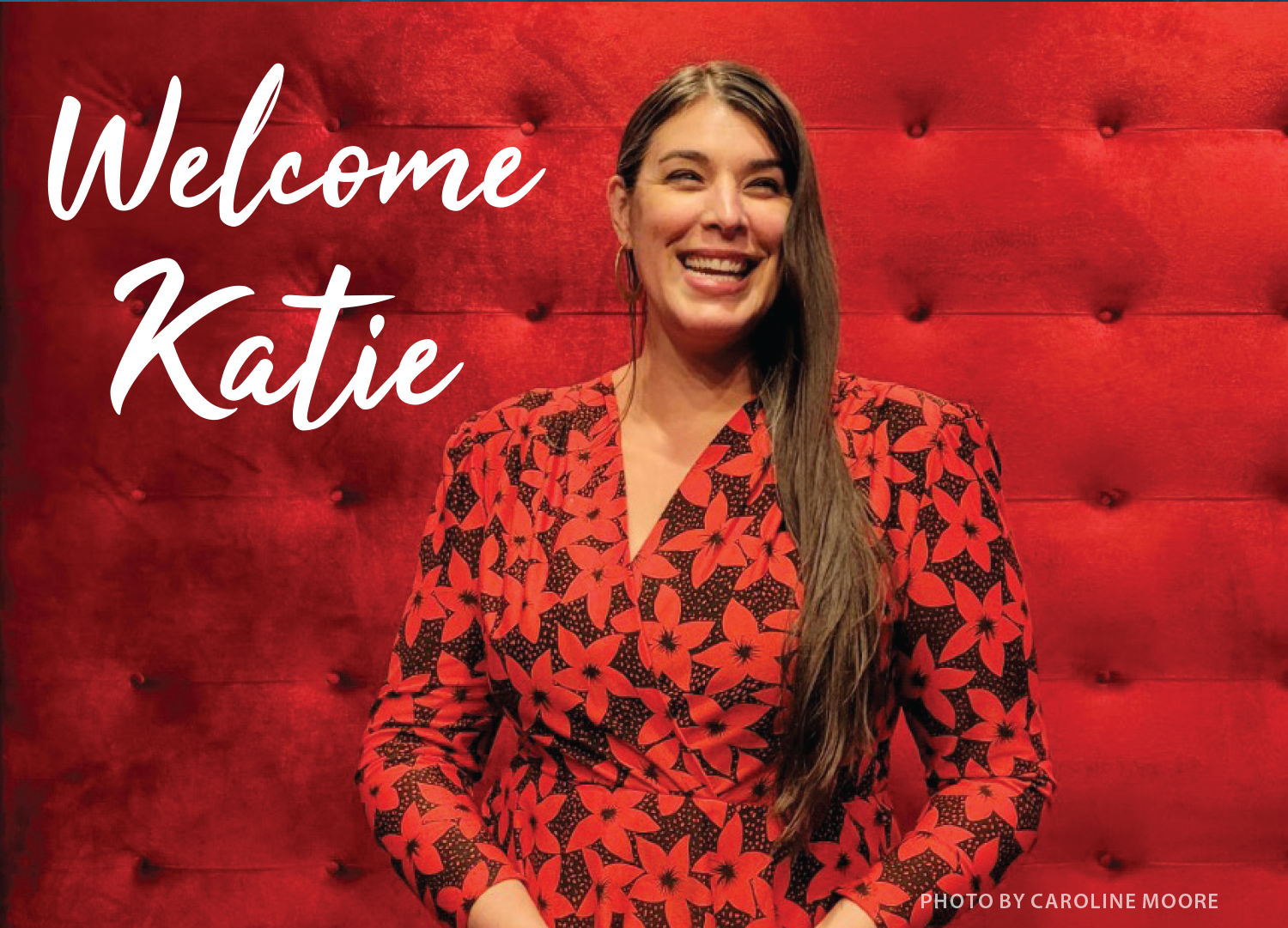 Roche studied photography and literature at the University of Iowa. She shared, "I am honored to join the team working to strengthen the programs, services, collections, and facilities of the Iowa City Public Library through my new role leading the Iowa City Public Library Friends Foundation."
For nearly two decades, Roche has been a nonprofit advisor, fundraising consultant, and cultural advocator in the Johnson County area. She has collaborated with organizations such as Wright House of Fashion, South District SSMID, Iowa City Downtown District, and Public Space 1. Roche brings her vast experience working with nonprofit organizations and proven experience in donor relations. We are honored to welcome her to the Iowa City Public Library. She succeeds Patty McCarthy, who served in the role for 18 years and retired from the position earlier this year. We interviewed Katie a bit to learn more about her.
What delights you the most about your new role so far?
I love this question! I've come to describe myself as someone who delights easily, but that makes it sound like something I merely experience by chance, when I'm really in the practice of deliberately activating my curiosity around everything I encounter throughout the day. Taking this practice into my new role leading the ICPL Friends Foundation, I've been delighted to observe and better understand the expertise, passion, and humanity that everyone who works here brings to their roles. Cardholders and ICPL Friends should rest assured that the Library is in good hands with this extraordinary team.
What are aspects of the Library and its services that you appreciate?
I believe strongly in lifelong learning and the Library has endless ways to feed each of us whatever we seek to learn more about. I was pleased to discover that resident cardholders can access over 16,000 skill-building video tutorials in seven languages across business, creative, and technical categories via LinkedIn Learning. I also appreciate the way the Library provides services to people at every age and stage of life, from Book Babies to early voting access. Finally, I've come to learn that our collections and outreach are admired throughout the region as something that other libraries aspire to emulate.
What are you looking forward to in the near future? I am excited to learn all of the services, programs, collections, and facilities that the Library offers and to be able to lead the advocacy for ICPL, inspiring others to become committed advocates, donors, and volunteers. I'm also looking forward to meeting all of the ICPL Friends who help to strengthen the Library and understand what inspires their support! What spaces and conversations do you look forward to seeing the Library play a part in this next season? As the conversation around banned books and intellectual freedom continues to be front and center, I'm looking forward to the Library helping our community to engage with educational programming and information that allows our community to more deeply understand these complex issues.
What are you excited to contribute as the new Development Director?
I'm committed to helping our community understand how our Library is funded and why their support is vital to our future. If you are in a position to support at any level, your support is welcome and appreciated.
Respecting your rights to intellectual freedom and privacy, I wonder if you might share what you are currently reading?
I appreciate the opportunity to share! I am currently reading two books that are very relevant to my new role:
1. A Century of Stories: The History of the Iowa City Public Library, 1896-1997 by Lolly Eggers
2. The Library: A Fragile History by Andrew Pettegree and Arthur der Weduwen In the scope of human history, public libraries are still fairly new institutions and need our continued advocacy and protection. Throughout history, libraries have been threatened or even destroyed during hostile regime changes and times of political strife. Libraries are truly one of the greatest achievements of human history and have come from a hard fought place to become the center of our communities. As writer Caitlin Moran says, "On a cold rainy island, (libraries) are the only sheltered public spaces where you are not a consumer, but a citizen instead."
Check out this and other articles from the 2022/2023 Winter Window.