Fang
Fang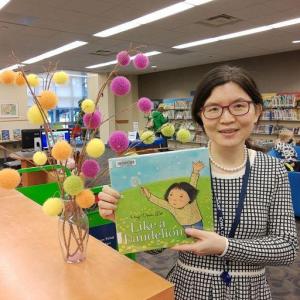 Interests:
Diverse Characters, Travel, Picture Books, Graphic Novels, Memoir
About Me
Fang is the Early Literacy Assistant of the Children's Services Department. While teaching and reading to young children, she also learns a lot when surrounded by the little ones and their brilliant imaginations!
Fang has lived with her husband and their two daughters in Iowa City since 2007. They love to get on the trails and explore more about Iowa with friends. And they always yearn for fun trips outside the state and the country whenever possible.
One of her favorite things to do is to play riddles, jokes and word puzzles with her children, like this one: I work in the building with most stories in town. Please come to see me at somewhere people usually sit by, but they will play it in a computer if you take off the "e" and replace with an "i" :)