Memoir
Memoir
Annie Spence
028.9 /Spence
Nonfiction, Memoir
If you love to read, and presumably you do since you've picked up this book, you know that some books affect you so profoundly they forever change the way you think about the world. Some books, on the other hand, disappoint you so much you want to throw them against the wall. Either way, it's clear that a book can be your new soul mate or the bad relationship you need to end. In Dear Fahrenheit 451, librarian Annie Spence has crafted love letters and breakup notes to the iconic and eclectic books she has encountered over the years. From breaking up with The Giving Tree (a dysfunctional relationship book if ever there was one), to her love letter to The Time Traveler's Wife (a novel less about time travel and more about the life of a marriage, with all of its ups and downs), Spence will make you think of old favorites in a new way. Filled with suggested reading lists, Spence's take on classic and contemporary books is very much like the best of literature sometimes laugh-out-loud funny, sometimes surprisingly poignant, and filled with universal truths. A celebration of reading, Dear Fahrenheit 451 is for anyone who loves nothing more than curling up with a good book...and another, and another, and another!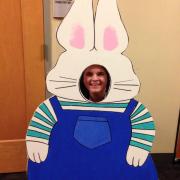 I loved this book. Books about books are like crack to me. You can tell a lot about a person by what they read. And if they don't read ... well, Annie has thoughts about that, too. -Meredith
Helene Hanff
816.54 /Hanff
Nonfiction, Memoir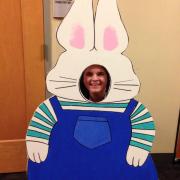 My all-time favorite book! I have to read the correspondence between Helene Hanff and Frank Doel at least once a year. -Meredith
Joshua Fields Millburn
158.1 /Millburn
Nonfiction, Memoir
What if everything you ever wanted isn't what you actually want? Twenty-something, suit-clad, and upwardly mobile, Joshua Fields Millburn thought he had everything anyone could ever want. Until he didn't anymore. Blindsided by the loss of his mother and his marriage in the same month, Millburn started questioning every aspect of the life he had built for himself. Then, he accidentally discovered a lifestyle known as minimalism...and everything started to change. That was four years ago. Since, Millburn, now 32, has embraced simplicity. In the pursuit of looking for something more substantial than compulsory consumption and the broken American Dream, he jettisoned most of his material possessions, paid off loads of crippling debt, and walked away from his six-figure career.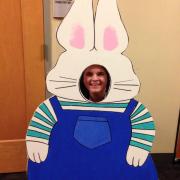 Joshua Fields Millburn and Ryan Nicodemus thought they were living The American Dream. They had high-paying jobs and homes filled with things, but it wasn't until they gave everything up that they found the happiness that eluded them. -Meredith