Anne W
Anne W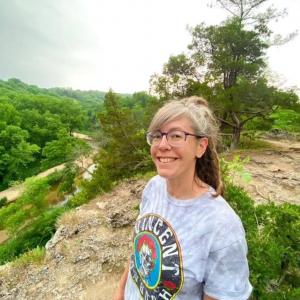 Interests:
Fiction, Kids, Adventure, Dystopian, Historical Fiction, Early Chapter Books, Picture Books, Memoir, Self Help
About Me
Anne W. works in Children's Services and Collection Services. She selects the kids chapter books and kids nonfiction books and leads Tween programming.
She loves to read, go on low-budget road trips (especially to camp and hike in national parks), and drink craft beer on a patio. Anne W. enjoys visiting thrift stores, but is also a minimalist who gets rid of her children's toys while they're sleeping. Anne W. has two daughters and two cats.
Anne W. divides her reading attentions between adult and juvenile literature. She enjoys strong female protagonists, nonfiction about historical events or current social issues, and novels about family relationships.