Anne W
Anne W
My Lists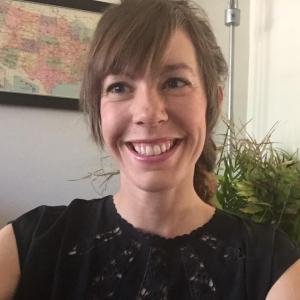 Interests:
Fiction, Kids, Adventure, Dystopian, Historical Fiction, Early Chapter Books, Picture Books, Memoir, Self Help
About Me
Anne W. works in Children's Services and also on the bookmobile. She enjoys seeing families at her weekly toddler storytime and hopes you will make the "air horn" motion with your arm sometime if you see her driving the bookmobile down the road.
She loves to read, go on low-budget road trips (especially to camp and hike in national parks), and drink craft beer on a patio. Anne W. enjoys visiting thrift stores, but is also a minimalist who gets rid of her children's toys while they're sleeping. Anne W. has two daughters and a hamster named Mr. J.
Anne W. divides her reading attentions about 70/30 between adult and juvenile literature. She enjoys strong female protagonists, nonfiction about historical events or current social issues, and novels about family relationships.