Music
Music
Loretta Lynn
781.642092 /Lynn
Biographies, Music
"Me & Patsy Kickin' Up Dust shares the 'important and inspiring' (Miranda Lambert) never-before-told complete story of the remarkable relationship between country music icons Patsy Cline and Loretta Lynn. Loretta Lynn and the late Patsy Cline are legends--country icons and sisters of the heart. For the first time ever Loretta tells their story: a celebration of their music and their relationship up until Patsy's tragic and untimely death. Full of laughter and tears, this eye-opening, heartwarming memoir paints a picture of two stubborn, spirited country gals who'd be damned if they'd let men or convention tell them how to be. Set in the heady streets of the 1960s South, this nostalgia ride shows how Nashville blossomed into the city of music it is today. Tender and fierce, Me & Patsy Kickin' Up Dust is an up-close-and-personal portrait of a friendship that defined a generation and changed country music indelibly--and a meditation on love, loss and legacy"--Amazon.com.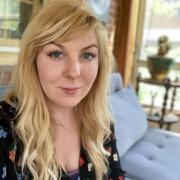 As a fan of Loretta Lynn, Patsy Cline, and both the movies made about these women's lives, I was thrilled to finally get the full story of the friendship between these two incredible women. This book does not disappoint! I was enthralled with Loretta's honesty through her storytelling. and I could completely visualize their powerful friendship. A quick read that I completely enjoyed. -Mari
Jo Ann Allen Boyce
jBIOGRAPHY Boyce, Jo Ann Allen
Black Lives Matter, Music, Kids
"In 1956, one year before federal troops escorted the Little Rock 9 into Central High School, fourteen year old Jo Ann Allen was one of twelve African-American students who broke the color barrier and integrated Clinton High School in Tennessee. At first things went smoothly for the Clinton 12, but then outside agitators interfered, pitting the townspeople against one another. Uneasiness turned into anger, and even the Clinton 12 themselves wondered if the easier thing to do would be to go back to their old school. Jo Ann--clear-eyed, practical, tolerant, and popular among both black and white students--found herself called on as the spokesperson of the group. But what about just being a regular teen? This is the heartbreaking and relatable story of her four months thrust into the national spotlight and as a trailblazer in history. Based on original research and interviews and featuring backmatter with archival materials and notes from the authors on the co-writing process"--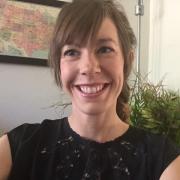 Karen Abbott
eBOOK
True Crime, Music, History
The epic true crime story of bootlegger George Remus and the murder that shocked the nation, from the New York Times bestselling author of Sin in the Second City and Liar, Temptress, Soldier, Spy In the early days of Prohibition, long before Al Capone became a household name, a German immigrant named George Remus quits practicing law and starts trafficking whiskey. Within two years he's a multi-millionaire. The press calls him "King of the Bootleggers," writing breathless stories about the Gatsby-esque events he and his glamorous second wife, Imogene, host at their Cincinnati mansion, with party favors ranging from diamond jewelry for the men to brand-new Pontiacs for the women. By the summer of 1921, Remus owns 35 percent of all the liquor in the United States. Pioneering prosecutor Mabel Walker Willebrandt is determined to bring him down. Willebrandt's bosses at the U.S. Attorney's office hired her right out of law school, assuming she'd pose no real threat to the cozy relationship they maintain with Remus. Eager to prove them wrong, she dispatches her best investigator, Franklin Dodge, to look into his empire. It's a decision with deadly consequences: with Remus behind bars, Franklin and Imogene begin an affair and plot to ruin him, sparking a bitter feud that soon reaches the highest levels of government--and that can only end in murder. Combining deep historical research with novelistic flair, THE GHOSTS OF EDEN PARK is the unforgettable, stranger-than-fiction story of a rags-to-riches entrepreneur and a long-forgotten heroine, of the excesses and absurdities of the Jazz Age, and of the infinite human capacity to deceive.