Posted by Shawna on Thursday, Jan 5, 2023
Susan Orlean once said, "a snow day literally and figuratively falls from the sky, unbidden, and seems like a thing of wonder." Winter weather certainly is wonderous and wonderful, however, it occasionally takes the ICPL Bookmobile off the road to accommodate patron and staff safety. 
The ICPL Bookmobile has canceled all stops for Thursday, January 5, 2023, due to inclement weather. Items returned late due to this closure will not accrue fines; overdue fines are not charged by the Iowa City Public Library. For questions about holds, please call the Iowa City Public Library at 319-356-5200 or reach out online. The Downtown Library remains open from 10 a.m. to 9 p.m. Digital library services can be accessed online. More information about ICPL Bookmobile services can be found at icpl.org/bookmobile.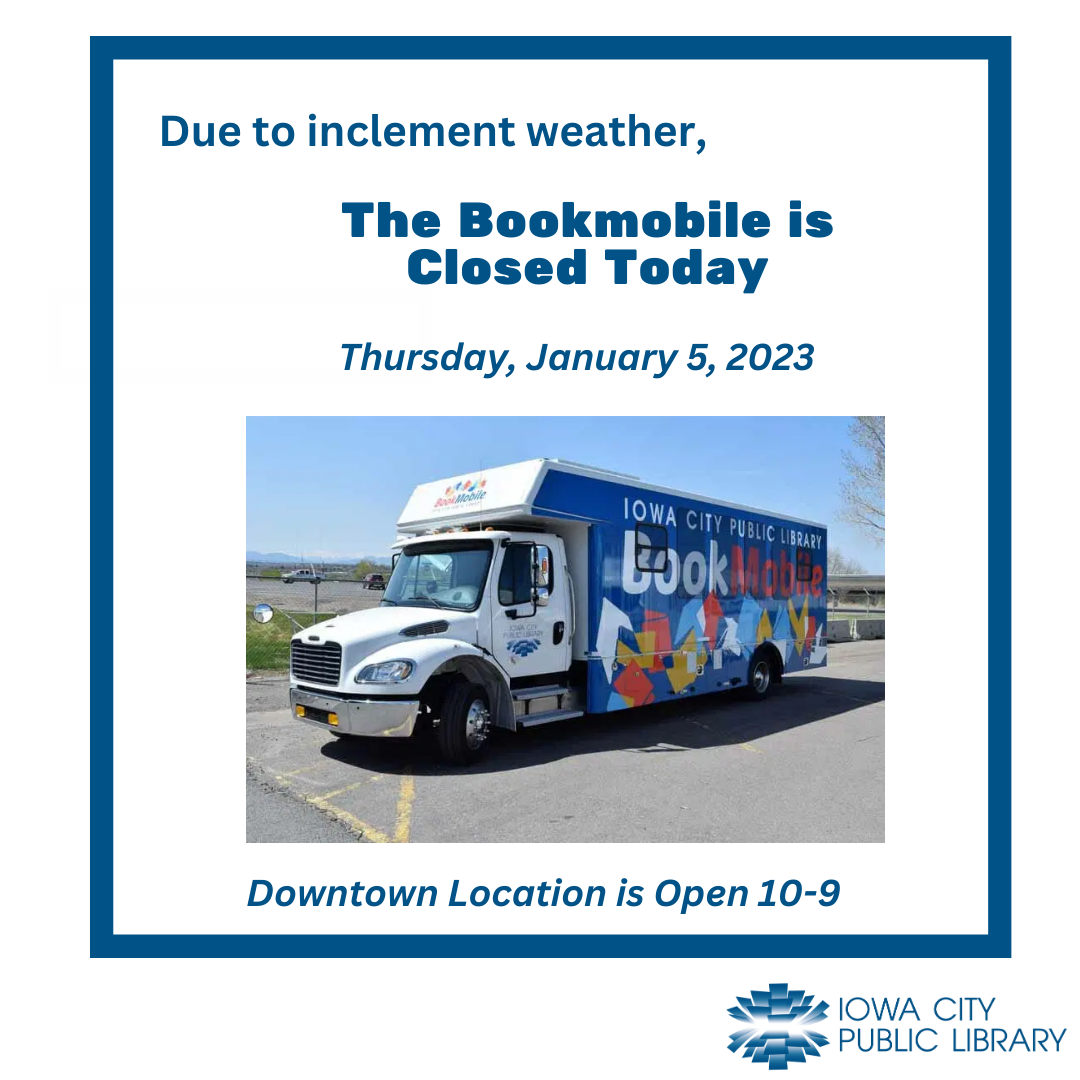 Categories
Recent News