Posted by Beth on Friday, Apr 6, 2012
Recently ICPL and Project GREEN co-hosted the last Sunday garden forum for the winter. The guest speaker was Susan Appleget Hurst, and she gave a great program on growing herbs in Iowa.   If you missed the program,  you'll soon be able to check out the DVD from the Library's circulating collection, catch a rebroadcast on The Library Channel (cable channel 10) or find it on the ICPL's streaming server.  It was a really great program.
Just in time for spring planting, ICPL has a great crop of new Herb books, and three of them are great for beginners: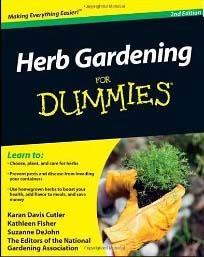 Herb Gardening for Dummies by Karen Davis Cutler.  As with the rest of the "For Dummies" series, this is a well written, simply organized guide to the basics of Herb.   From deciding what herbs to plant, to planning, planting and caring for your herbs, this book will lead you step by step to a great garden.  It also includes an index of almost 70 common herbs.  The usual "For Dummies" tips, warnings, things to remember, and heads up make sure you don't miss anything.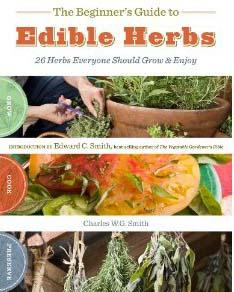 The Beginner's Guide to Edible Herbs : 26 herbs everyone should grow & enjoy. By Charles W.G. Smith and Edward Smith c2010.   This small book not only talks about choosing, planting and growing herbs, but contains some fun recipes for trying each of the 26 common and not-so-common herbs.  I can't wait to try making my own flavored salts and sugars!  Nice photographs throughout.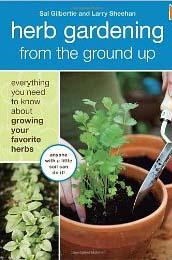 Herb Gardening From The Ground Up:  everything you need to know about growing your favorite herbs By  Sal Gilbertie, c 2012.  A much more in depth herb gardening book, leads you through the first three years of growing perennial herbs.  The best part is that there are garden plans for different types of Herb Gardens - I'm seriously thinking of putting in a Tex-Mex herb garden!
Other new herb titles:
Homegrown herbs: a complete guide to growing, using and enjoying more than 100 herbs, by Tammi  Hartung, c 2011.
Jekka's Herb Coobook by Jekka McVicar, c 2011
The Herbal kitchen : 50 easy-to-find herbs and over 250 recipes to bring lasting health to you and your family.  By Kami McBride, c 2010.
The Complete Guide to Growing Healing and Medicinal Herbs: everything you need to know explained simply.  By  Wendy M. Vincent, c2011.
The Essential Herbal for Natural Health: how to transform easy-to-find herbs into healing remedies for the whole family. By Holly Bellebuono, c 2012.
National Geographic Guide to Medicinal Herbs: the world's most effective healing plants. By Rebecca L. Johnson, c2012.
And here's your little plus for reading this far.  Do you know what the difference is between Herbs and Spices?  I do now!   Herbs are the leaves of plants, used either fresh or dried, and Spices are dried roots, stems, fruits or seeds of the plants.  And some plants, like Dill or Cilantro/Coriander are both!
Recent News