Author Archive for Beth
Author Archive for Beth
---
About Beth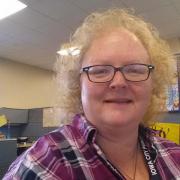 Title:  Program Librarian
Where you'll see me in the library:  I work at the Information Desk, the Help Desk and in the Digital Media Lab during Drop-in Tech Help. I teach some of the Genealogy workshops and I'll be at most of the Library Events & Programs for adults too, so I'm pretty much everywhere.
What do you like to read?   I read all...